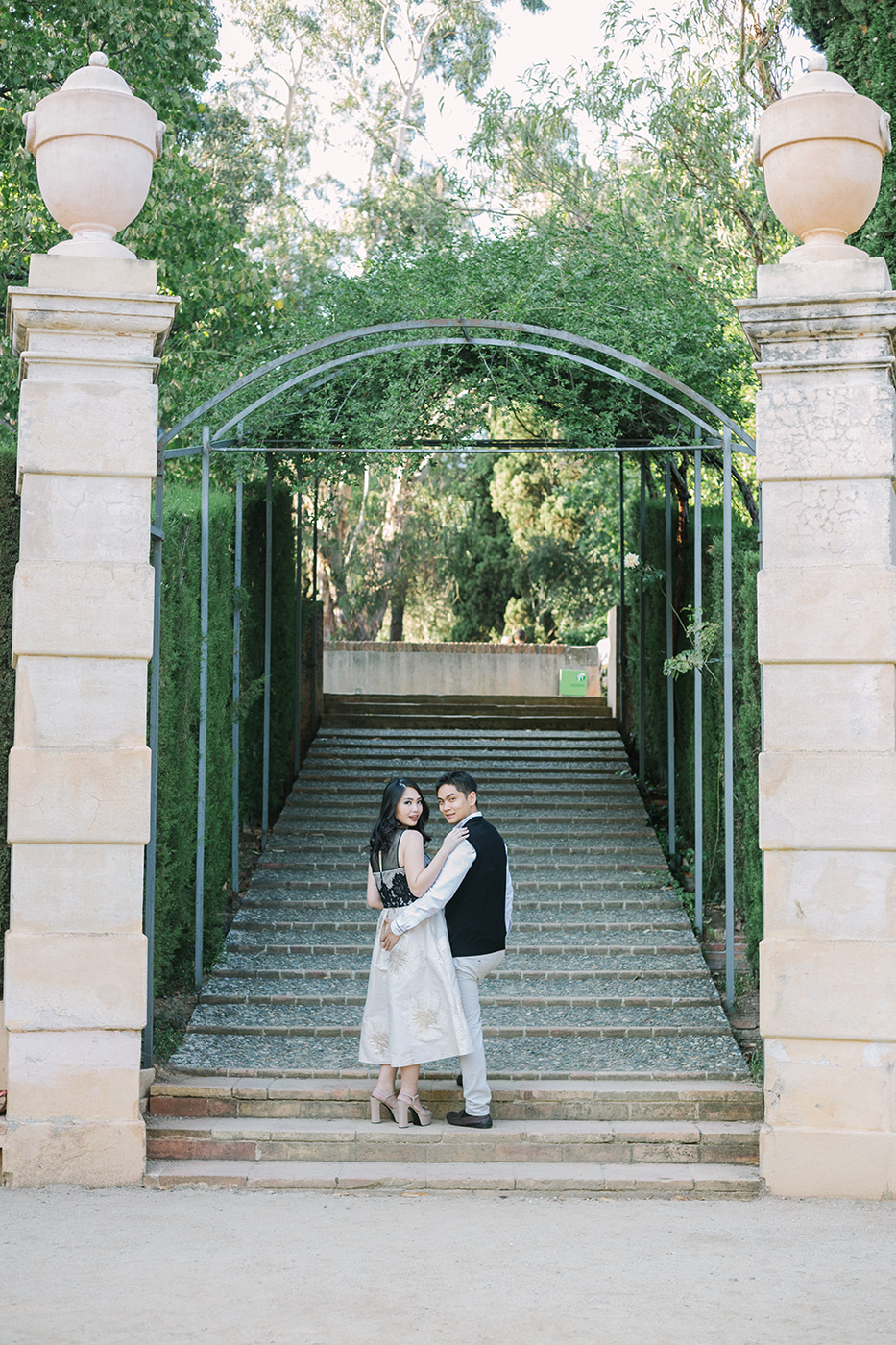 Elegant Pre Wedding Photoshoot Barcelona
I think I'll never be tired to say that I love my job. Because of people I meet along the way, because of experiences we live together and because… I just LOVE people. Coming mostly from around the world they also teach me a lot. Nothing could be better than locals talking you about their cultures? Aha! It drives me crazy, literally.  Usually, after the session I'm dreaming about buying a ticket to… In this case Indonesia. Oh Gosh, dream destination – Bali. I know, in the near future I'll visit it, for sure! But firstly goes this beautiful, elegant pre wedding photoshoot in Barcelona for Lily and Robert.
Oh, this couple! I could not stop telling how gorgeous are they. Lily is an authentic lady. When she moves it seems she's flying. Seriously! What I liked the most about them: Lily's grace and elegance, and Robert's gentleness. I hope our path will cross when I visit Indonesia, as I feel like I need to shoot them on film 🙂
Here Lily tells about their LOVE story and the whole experience they lived here in Barcelona (and pre wedding photoshoot Barcelona with me :)).
"Robert and I met on our first day of senior high school and were friends for 2 years before losing contact for 7 years. Our reunion was purely by chance and unexpected; I guess what is meant to be will always find its way.
Our shared passion for great adventure and beautiful architecture led us to Barcelona: a Gaudí playground peppered with insanely gorgeous gardens. The city's culture, food, super friendly people, literally everything about this place makes it so addictive to visit. In fact, there are so many places to go to that multiple trips are highly recommended. With such a beautiful backdrop, Barcelona naturally is the ideal choice to capture our engagement session, and Lena executed it so flawlessly. Places worth visiting include Barceloneta Beach for sun and sea, Parc Guell for its fantastical sculptures and forms, all the Gaudi architecture, and a personal favorite of mine: Montserrat, a quick day trip from the city. Rule of thumb when in Barcelona: Take it easy, immerse in the culture, trust a local and always be ready for an adventure."
Lili's Dress: Coast; Blue Dress: Esmée Sommers