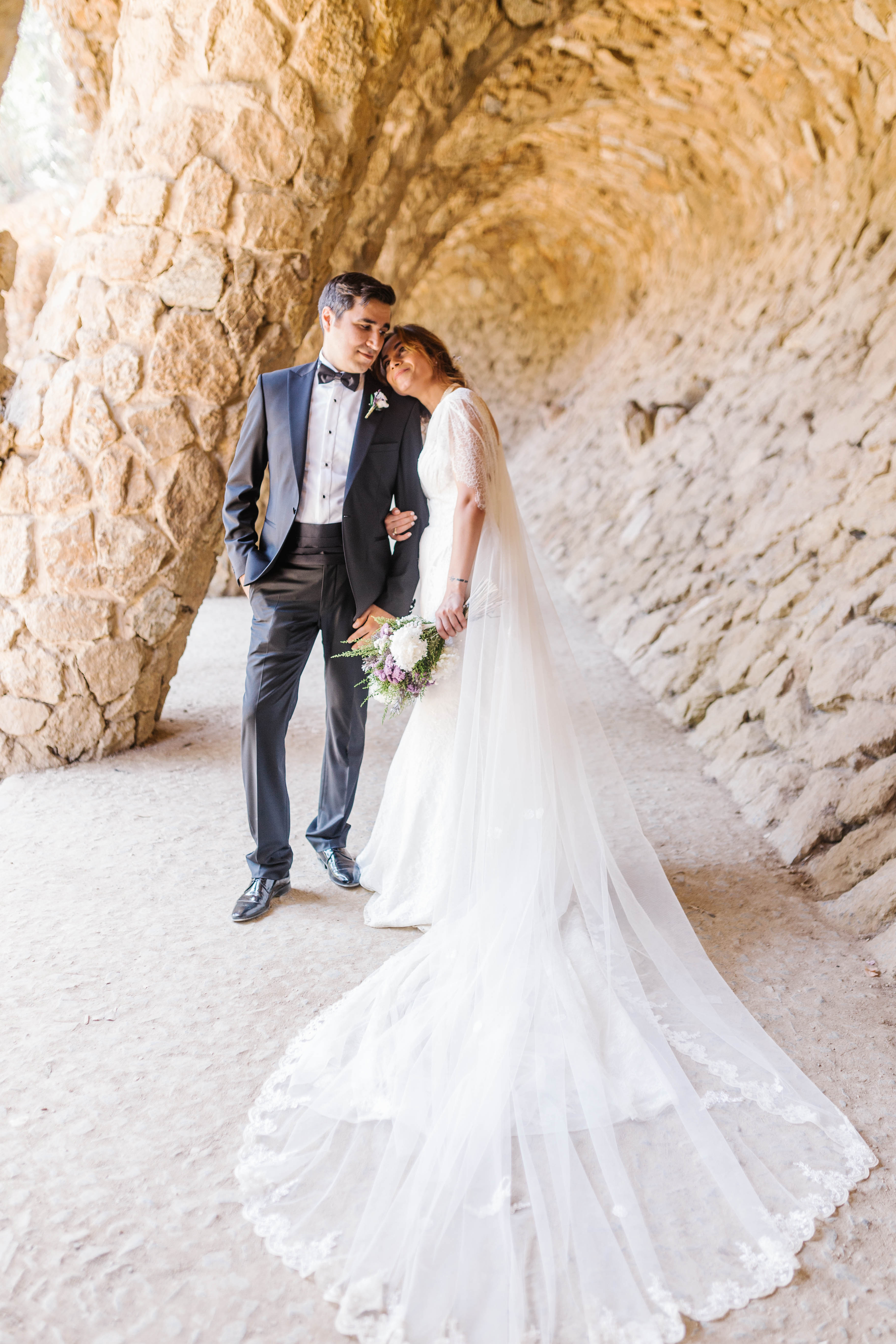 Barcelona definitely has something magical, right? Especially the weather, delicious tapas, messy streets of Gothic and for sure whimsical architecture of Antoni Gaudí. No wonder, that Barcelona elopement is something many couples are dreaming about.
I should say that in spite of all my love for big whoop de do weddings, elopements are also so emotional. It is a very intimate celebration, sometimes including only the couple. As for Rengin and Koray, they shared their big day with parents and some closest friends who came far from Istanbul. And you know what, it was a jam shooting this super amusing elopement at the Park Güell! Just imagine: July, midday, Barcelona, people, a lot of people visiting the most beautiful work of Gaudi. Among all of this chaos Rengin with her absolutely woow veil that made all people stop on her way. Therefore, I am still wondering how cool it was! Now, looking at the photographs, it seems like we were alone at the park. However, if you have been to Park Güell in the summertime, you will totally get me.
What more I like about Barcelona elopements? Is that I could be a wedding photographer who naturally knows all Barcelona's photogenic corners. Also, a person who can take the couple by the hand and walk them through their planning. First of all, to be a wedding photographer also means to be helpful, to feel the way the couple feels (almost :)) while prepare their destination wedding.
I am thankful for couples who entrust me to save their happy memories. I am grateful for couples who chose me to share their most important day.
MUAH: Kate from HairLookStyle