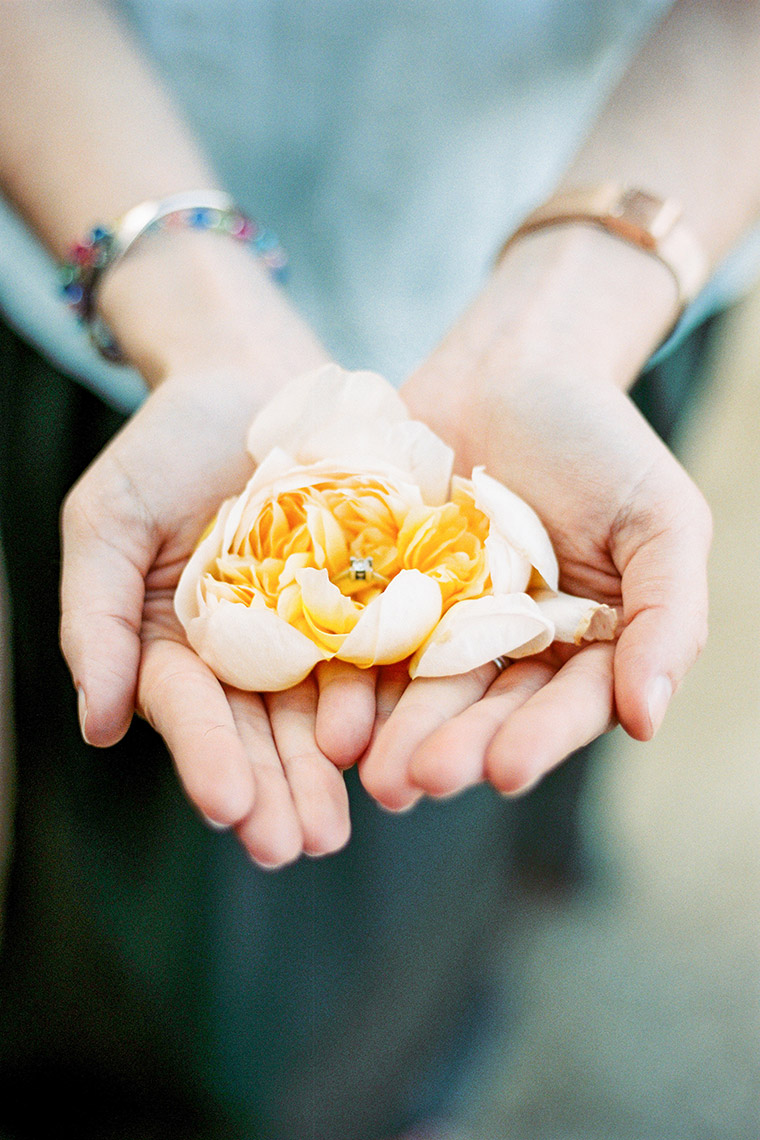 Barcelona Engagement Photographer
I had the pleasure of meeting Jordi 3 years ago. We've been working together in the office (to be exact in online marketing agency) for about two month only. He's a absolutely easy going person, it's impossible not to be a friends of him:) We've used to talk a lot during our lunch time, about work, life and I clearly remember his expression when he told me about the love of his life – Carla. I'll for sure tell more about them later, now just saying that at that moment these lovebirds were dating already…9 YEARS was so, so incredible<3 After I met Carla, I'm constantly asking, is it just my imagination or they're really look alike?
Looking ahead… 3 years later I was invited to be their wedding photographer. Counting on that they've seen all my small steps toward my dream job along these years, it was so sweet to even be concidered to document their BIG DAY!
Well, I'm talking a lot about the wedding ( which I'll show you later), now here goes the engagement photo shoot we've done in the past May. I'm absolutely in love! Amazing couple, lovely Montjüic park in Barcelona and of course light and airy touch of film. What more should I ask for? The result tells it by itself..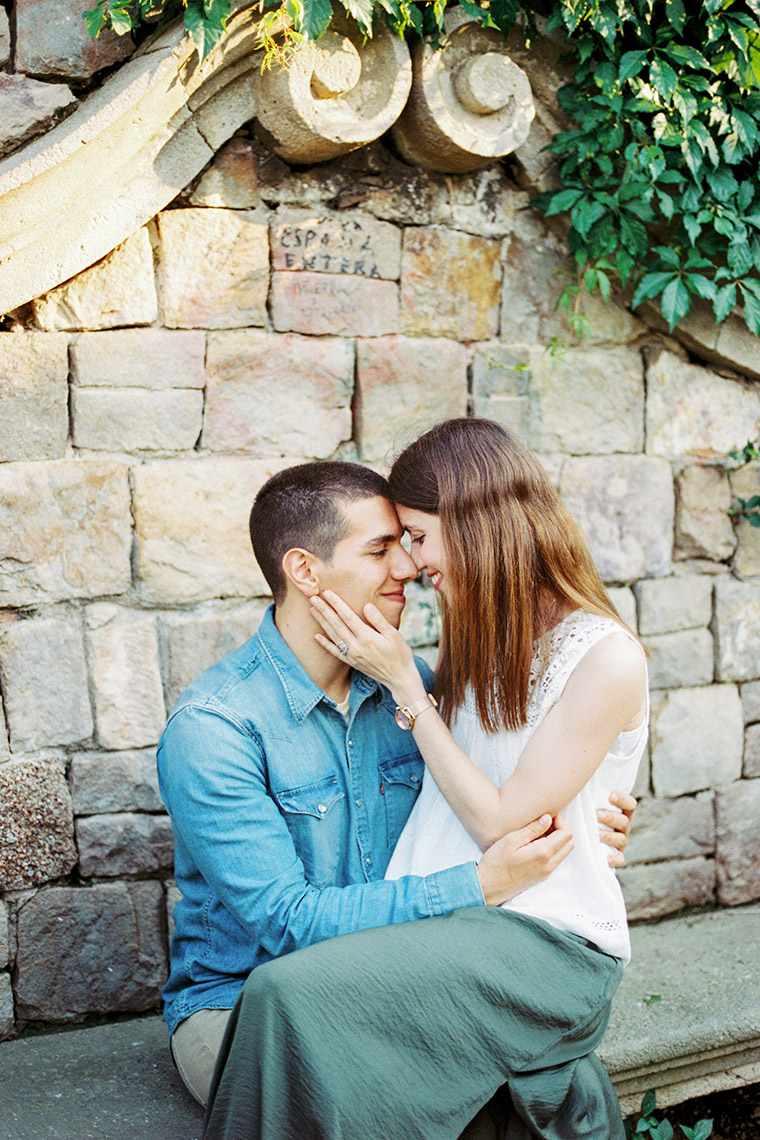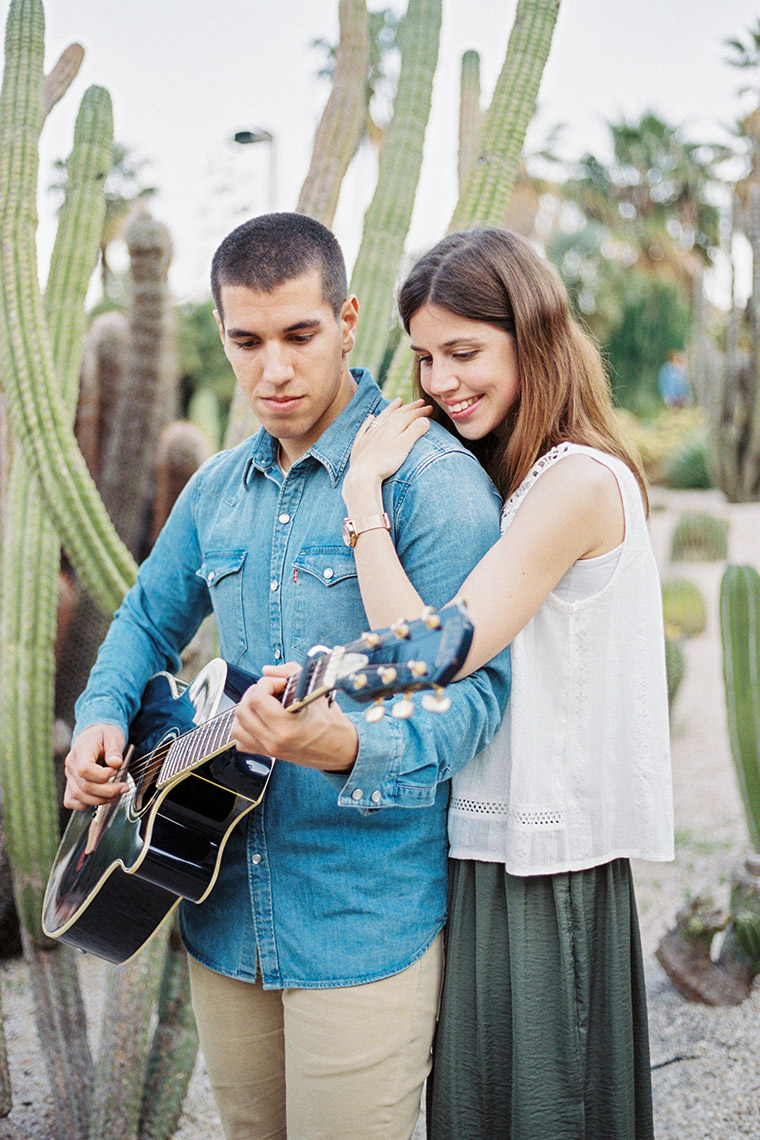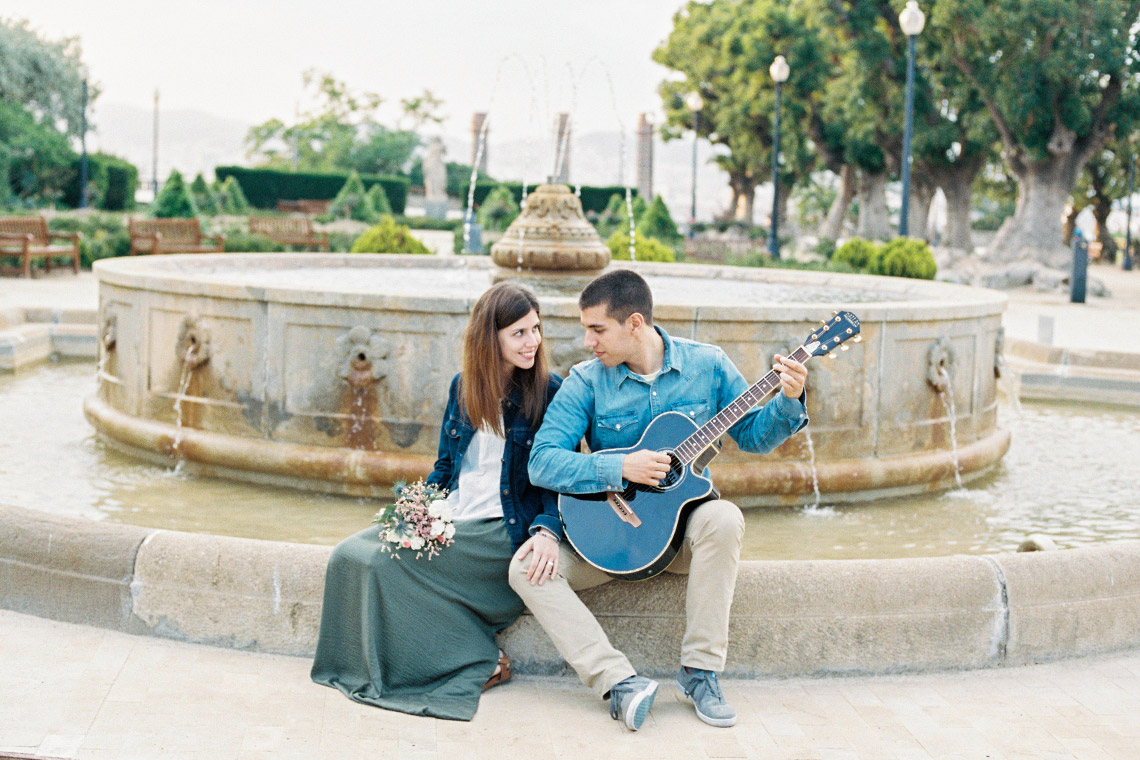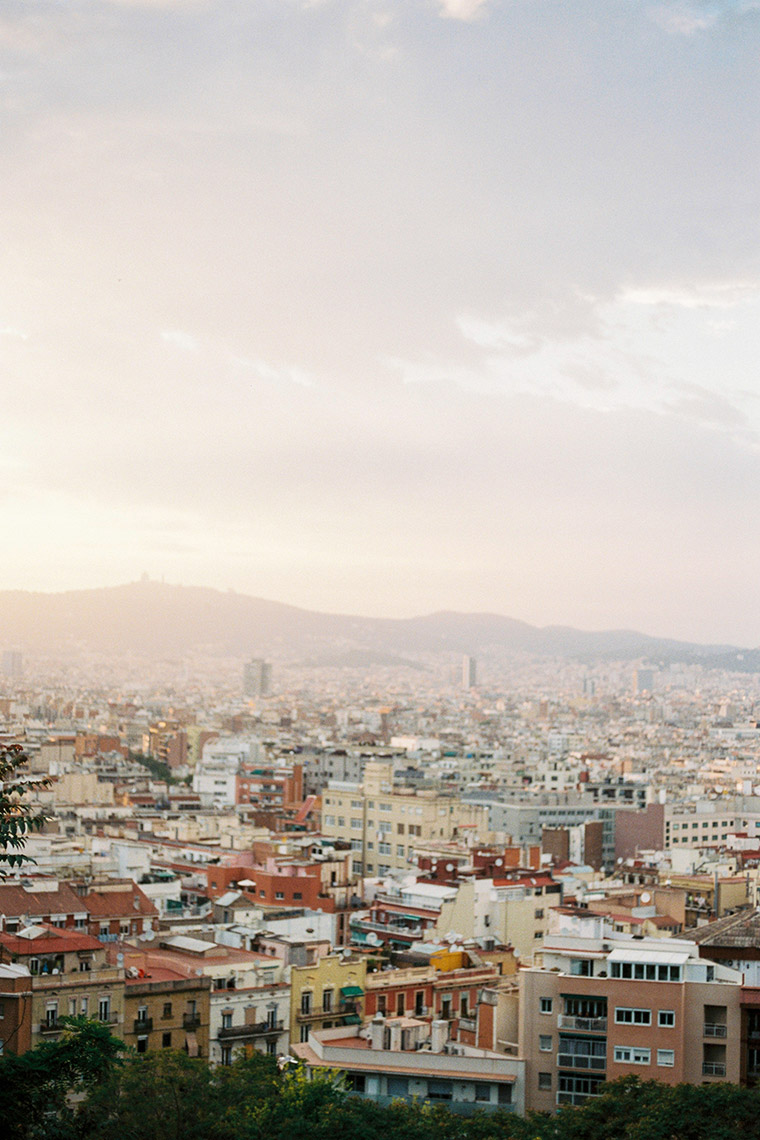 Film developed by Carmencita Film Lab