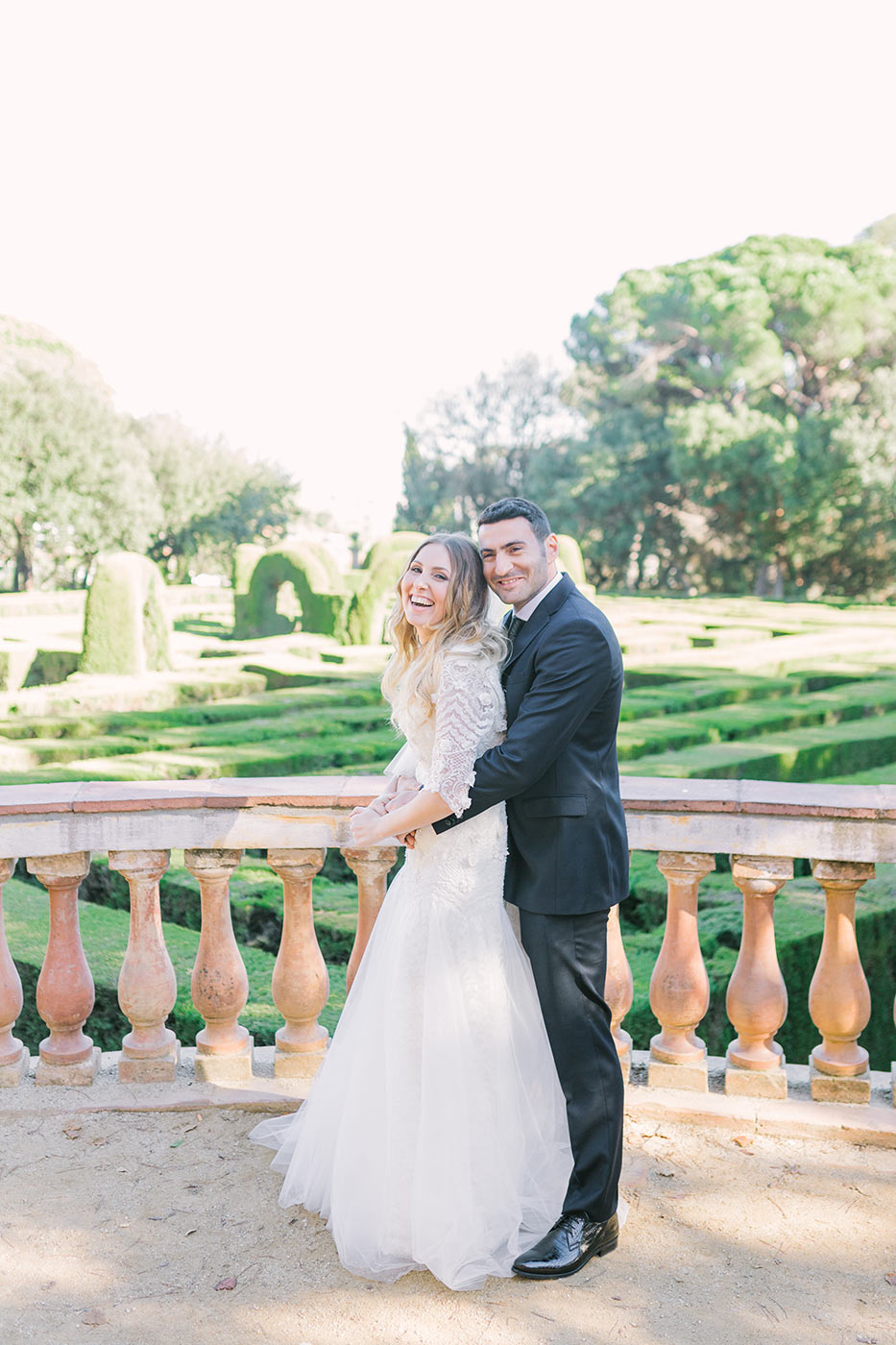 Laugh, laugh, laugh all you can, let your soul shining. Surely, all we are different and it's exactly why I love to work with people. They are teaching me constantly to see the beauty in everything and everyone. This post is a thankful note to Nihan and Cem for chosen me as their destination wedding photographer in Barcelona. Small, intimate wedding at Labyrinth Park,  dearest people next to them, amazing sunny day in early December… It was a truly heartwarming thing to capture this special day for them.

Nihan asked me for a nice location and the idea were to avoid typical Barcelona's landscape (well, we all love it, but the city has much more to offer). At the same time, the place should be elegant and calm. The best place, far from the chaotic city center was my favorite one – the Labyrinth Park (Horta). The place transmits peace, especially on weekdays.  The photos are the prove.
I appreciate so so much that my recommendation was so nice and we had a great time together from the beginning, at the Hotel Gran Via when they've been getting ready,  till the end at the super beautiful Labyrinth park.
Thank you sweet couple!!!
MUAH: Kate from HairLookStyle