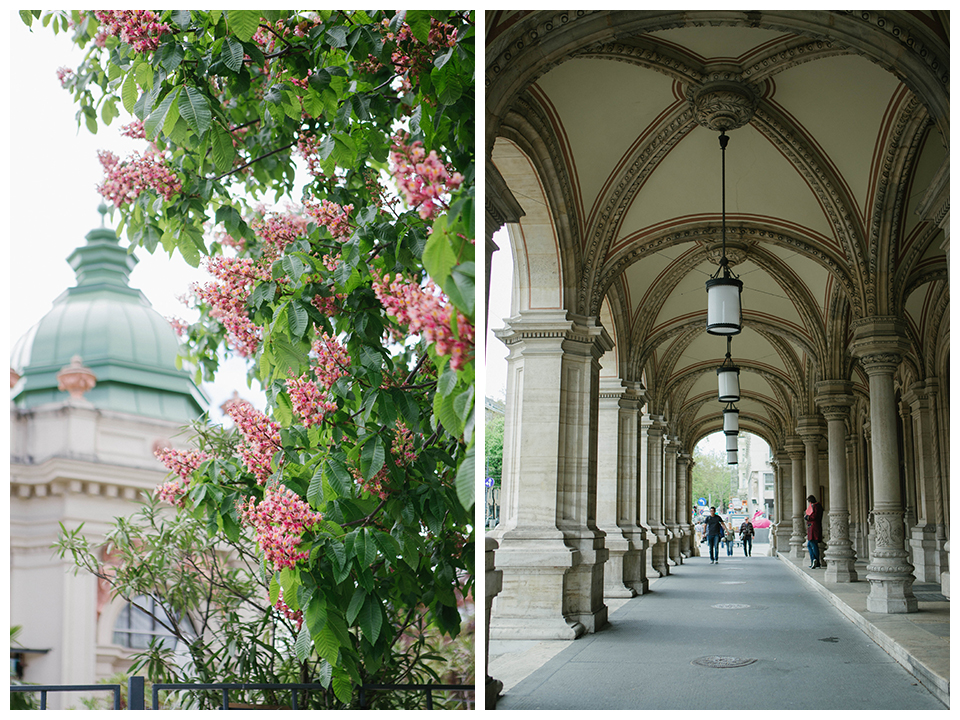 About one month ago, while traveling to my motherland, I had a layover in a very beautiful, lilac blossoming and so charming Vienna city. It was love from the first look! Actually I was always dreaming about Vienna for Christmas holidays and I had no idea that this city is gorgeous during the spring. As a huge fan of all flowers in the world, I was smelling every single bush of lilac that remember me how much I loved spring when was a child, and of course my grandma's flat that every May smelled lilaс. So yes, Vienna is definitely om my list for the next 2016 year trips.
I had just 6 hours and soo many places I would love to visit and of course a list of places where to eat 🙂 After some hours walking around the Vienna's old city I got a bite at Burgring1 and I recommend it very much. May be because of Sanday,  it was so relaxing, and I was eating my goulash soup with potatoes and coffe with apfelstrudel. If you're planning your trip to Vienna, please, check out these instagram's accounts of two adorable sisters @_pommegranate and @irinahp where you will find a lot of cute and stylish places to visit in Vienna.
And now some pics from my mini trip.
Lena xoxoxo