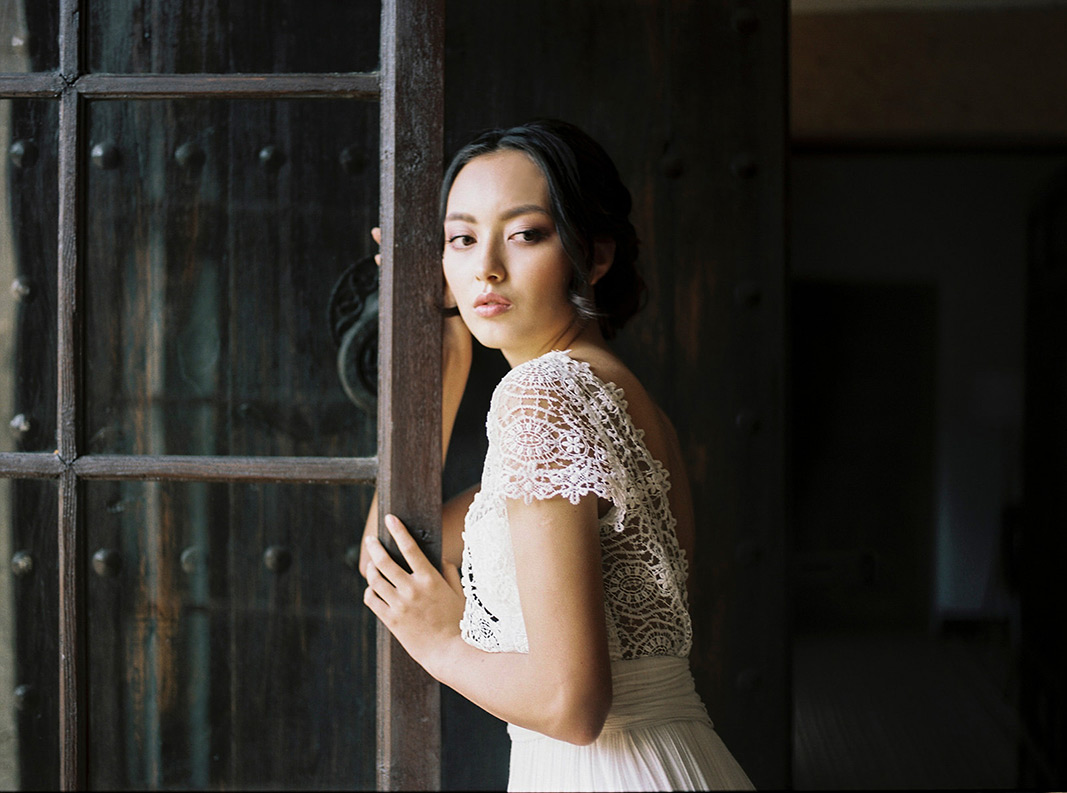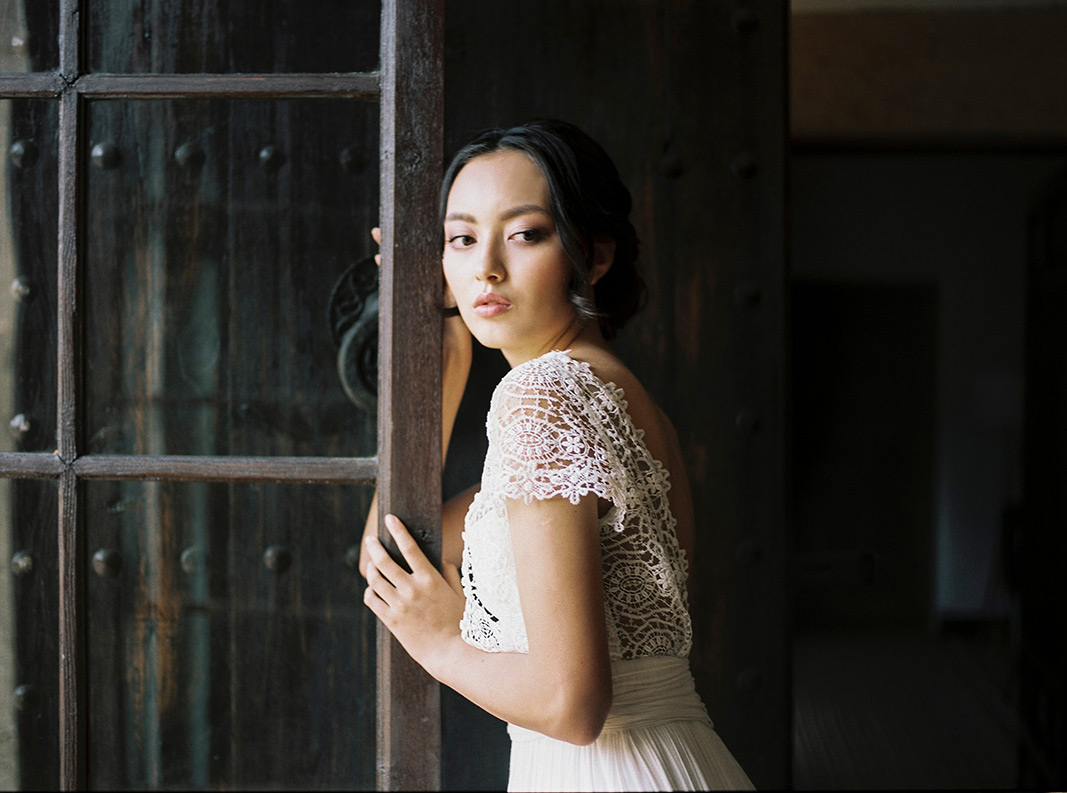 Wedding Inspiration – Violet Dreams
The idea of this wedding inspiration shooting named Violet Dreams came to me when I visited one of the park here in Barcelona and I saw a huge bush of Wisteria. It was love at first sight and the idea of this romantic styled shoot started to setting up in my head. Time was flying meanwhile gorgeous Wisteria was blooming extremely fast. After days and almost weeks searching for the ideal place I finally found the best match for this bridal inspiration at Masia Egara, stunning country house with amazing garden and an alley covered with Wisteria.
As I've mentioned above, Masia Egara is a fabulous location surrounded by 4Ha of centennial gardens, as well as the interiors of the house that give so much room to creat a stunning wedding celebration. Together with an amazing team who collaborated inspiring me with their creativity, we created simple but rich in details bridal shoot the idea of wich is to show our beautiful brides the importance of "your moment" at your wedding day.. That one when most of you are a bit nerveous if your hair looks nice, stressful about the last details of the upcomming ceremony, etc… This moment is when you should relax and enjoy your very special day and live with all that your love and happiness that warm you inside. Take your time, call your bridemaids and open a bottle of champagne, put your favorite playlist and just be yourself and let all the fears to your planner.
VENDORS DETAILS OF WEDDING INSPIRATION SHOOT:
Photographer: Lena Karelova Photography | Hair & Makeup Stylist: Stay Shiny | Model: Alexandra | Dress designer: Jose Maria Peiro | Venue: Masia Egara | Floral design: Au Nom de la Rose | Cake designer: Adina's Cake Boutique | Stationary: Project Party Weddings | Ring box: Velvet laces