Destination Wedding Photographer Barcelona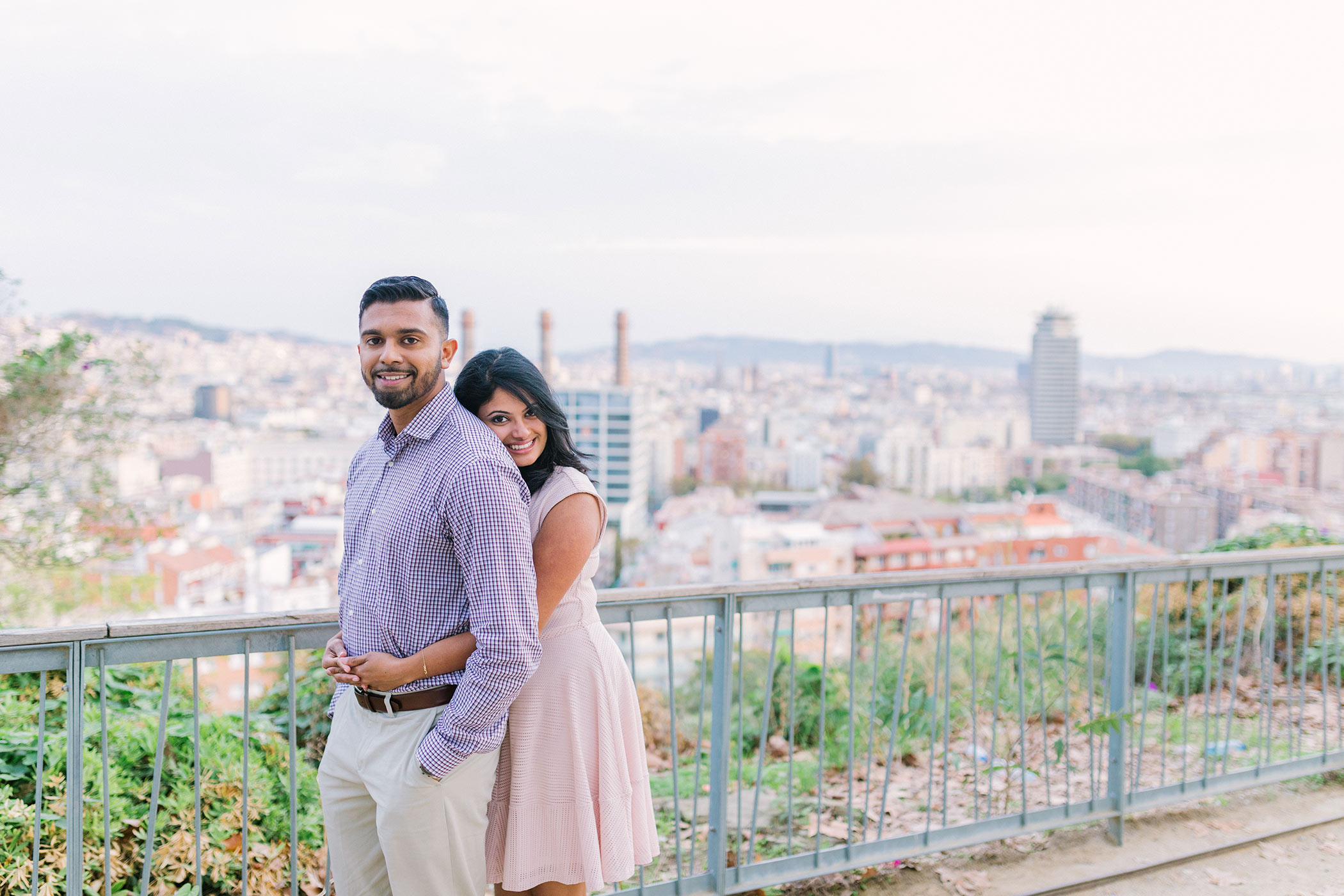 It was around 7am when I went out heading to Montjuïc to meet this adorable couple. Leena and Lejoe were visiting Barcelona during their honeymoon around Europe. Staying just for a few days they had a very tight timeline. Nevertheless, they were able to wake up so early just to have the best memories captured. I really appreciate it as a photographer, as the early morning gives your images a natural look (but about this, I will talk in another post).
We had only one hour for everything: meet, go up to Montjuïc, have a walk up there and go down. However, it was an hour of fun, laugh and friendly talks. Moreover, the weather forecast was predicting a shower rain in the morning. In spite of this, as you can see, the sunrise was just as pure as on the photos. Thanks God! Also, thanks for such a lovely, easygoing and interesting couple like Leena and Lejoe.
As a destination wedding photographer Barcelona based, I took photos of couples from all over the world and I can't express my happiness when after our wonderful experience together I see in my mailbox messages like this: "Wow! Lena, this pics look incredible!!! I LOVE your photography! Thank you soooo much!!!" No more words needed 🙂
Just want to encourage you, even sometimes, leave your fears behind (if you think photo shootings are not your cup of coffee) and have fun with your love. Just find the right person who will make you feel absolutely free. For the reason that photos are not just simple images, they are memories you're going to get back in the future
I hope you enjoyed early morning Barcelona with me!
Lena x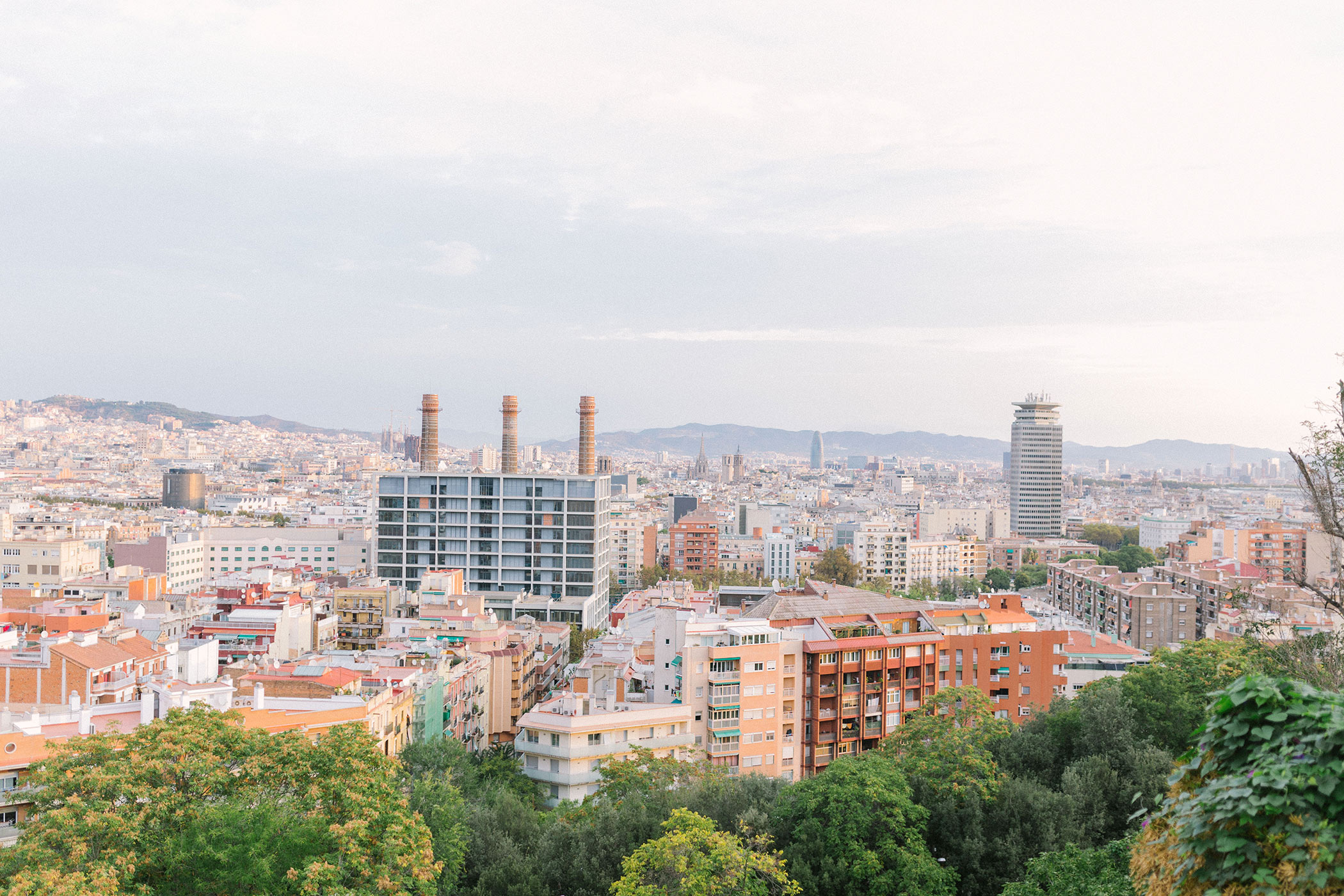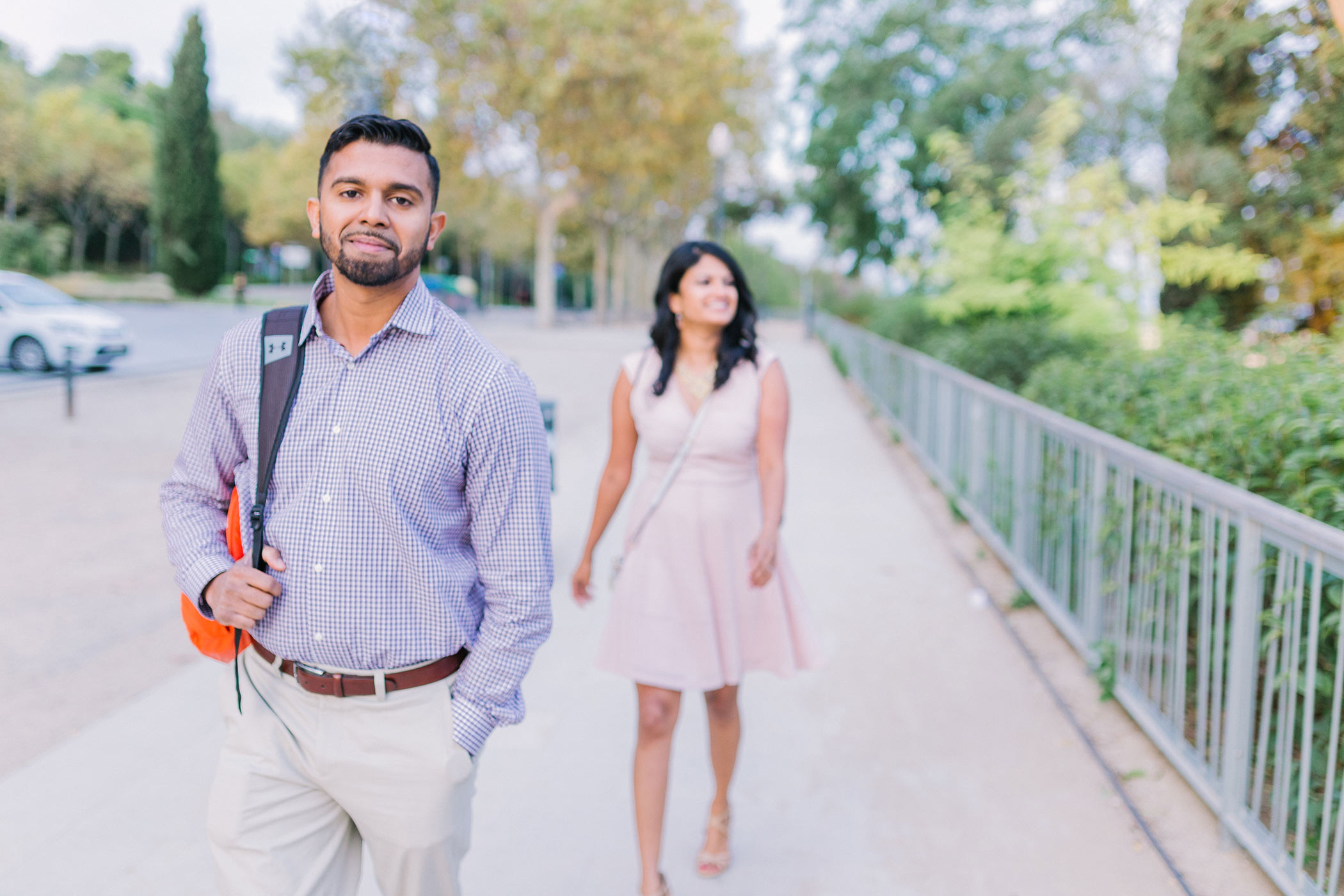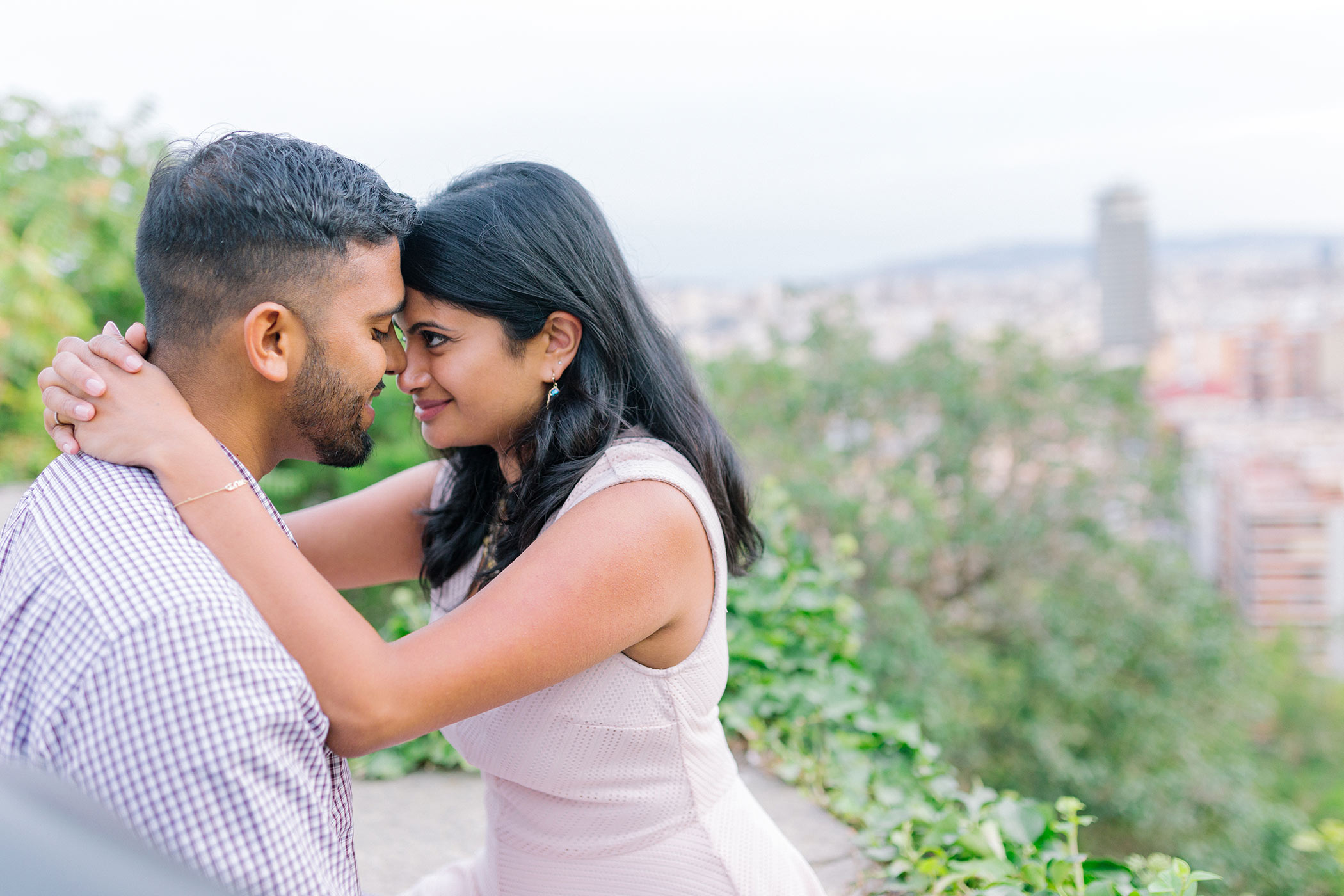 This photo could seem like kinda "posing", but I asked Leena to look at me, because… just look at her eyes!