La Baronia Wedding Photography

It was early October with still warm days and amazing light. Thanks to super efficient team La Baronia wedding photography for Eugenia and Vlad was dreamy. For this reason, these lovebirds came far from Russia to celebrate their Big Day together with family and close friends. What is more, it was a real intimate wedding in the gorgeous Art Nouveau style building dating c. XVII.  From inside and out, La Baronia is filled with antique furniture and works of art of exquisite taste: ancient Roman and baroque carvings and paintings from different eras that still keep the authentic look nowadays.
La Baronia offers the perfect setting for a romantic and unique wedding. Exactly the type of venue Eugenia and Vlad was looking for the wedding in surroundings of Barcelona. With this intention, the dream team and just good professionals from Oh My Love Weddings and Floratelie made the fairytale come true… The girls always do the work flow much easier and implement all the ideas into stunning decorations. As can be seen, they rock!
_____________________________________________
Styling and Organization: "Oh My Love" WEDDING PLANNERS
Photographers: Lena Karelova and Alina Skazka
Makeup: Kate "HairLookStyle" Barcelona
Flowers and decor: Floratelie
Stationary and Calligraphy: Nikolietta Calligraphy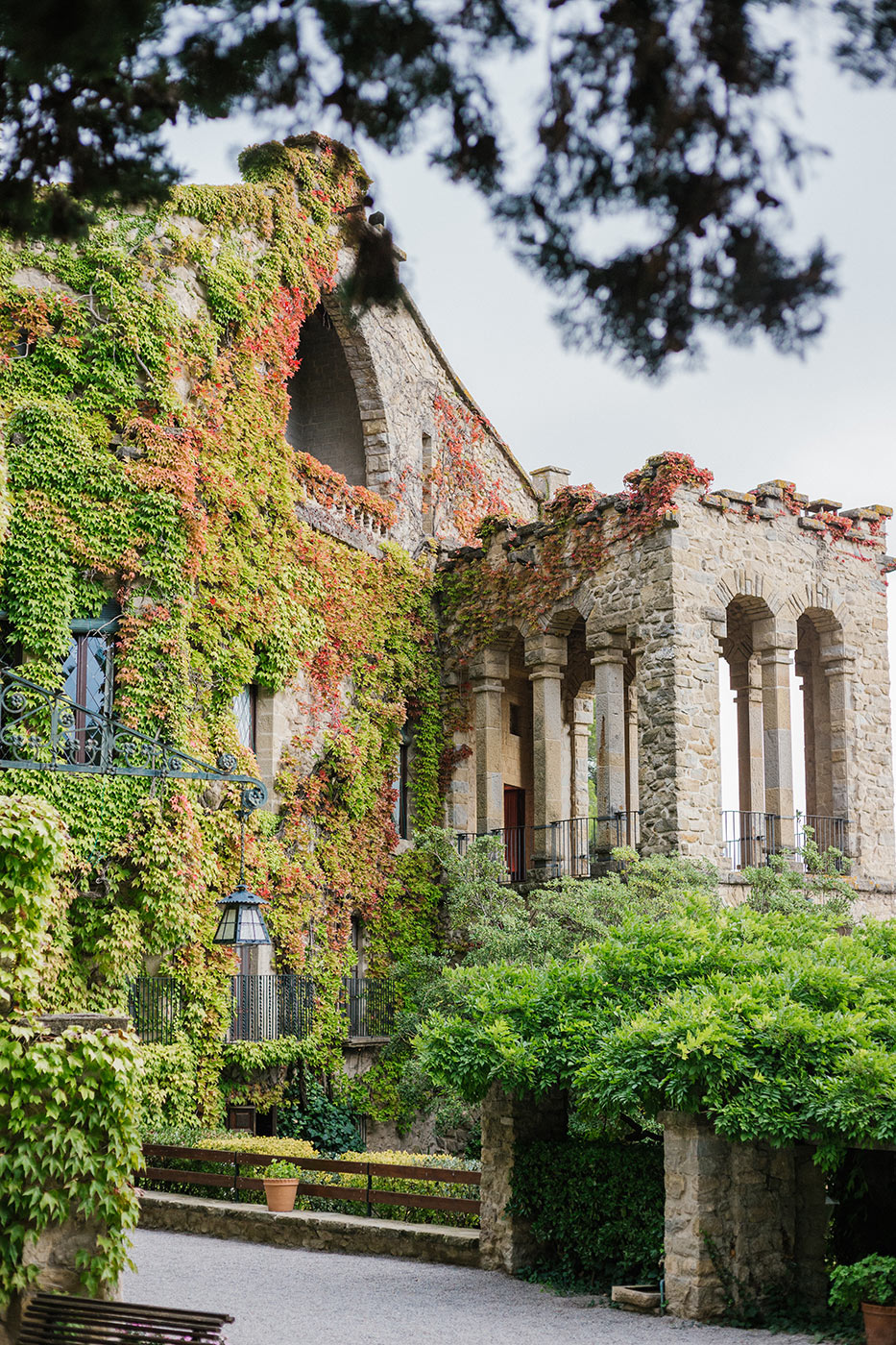 Stunning view of "La Baronía" castle with beautiful autumn colors <3