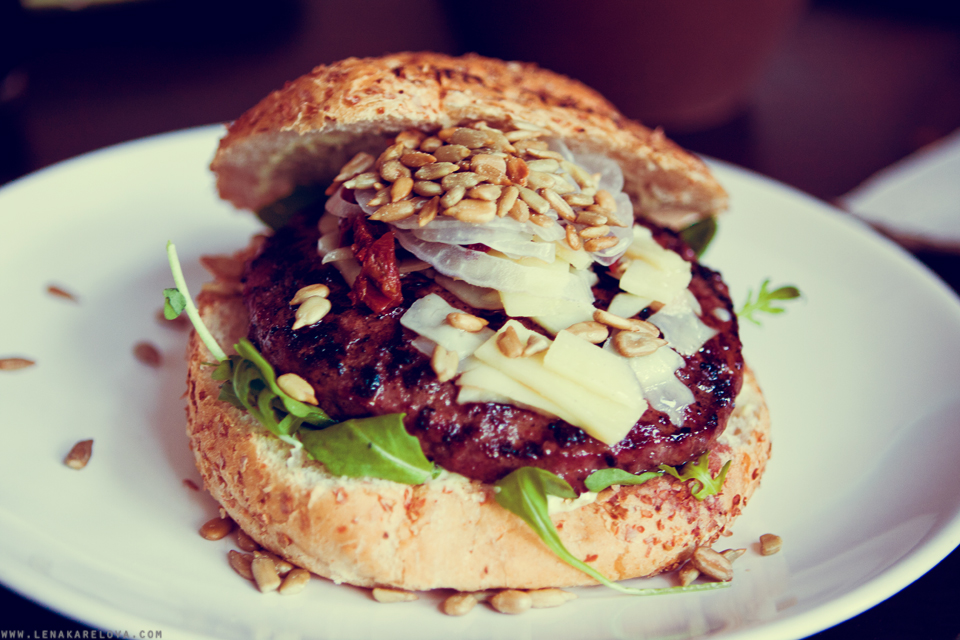 It's not a secret that a "cult" of hamburgers is so common today. Barcelona isn't an exception. All the time appear top 5 or top 10 of the best "hamburgueserías" in the city. But scarcely ever all of them deserve to be on this list or even to be named as "the best burger".
I'm not a fan of hamburgers but if I want one, I'm looking for a good one. So, that's the reason I'm writing this post, because the "hamburguesería" I'm going to talk about is really cool. You know, I'm quite an aesthete, my food should be tasty, looking good and the place this food was prepared and served should be nice, too. Hmm, sound too much, but I'm sure I'm not the only one.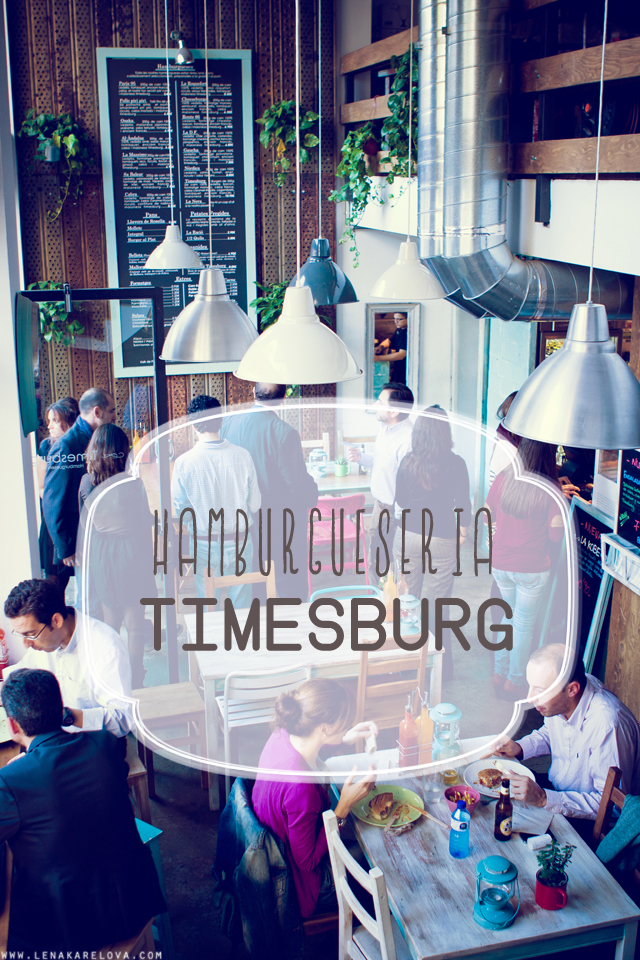 So, about 2 weeks ago me and my colleagues found out one cute place not so far from our work place. The Left Eixample (Eixample Esquerra.-cat) isn't to full of interesting places as we can find in Born or Barrio Gótico. But almost one year ago, on the Paris, 95 street was born this lovely establishment. And I would like to say, it's adorable. Those guys know how to break the stereotype of burger's unhealthy reputation. Even though it works like a fast food, you make an order at the bar and they bring it to you. It's nothing, because when you try that rich grilled organic meat they use, you forget about everything. Speaking of which of 14 burgers to choose..It's too difficult. Ah, I almost forget to mention those fresh (not frozen ones) fries, mmm delicious!
Well, you know now, if you're walking down the Left Eixample and looking for nice place to eat, and more over, with really tasty burgers, write down: Timesburg, calle Paris, 95
Ciao!