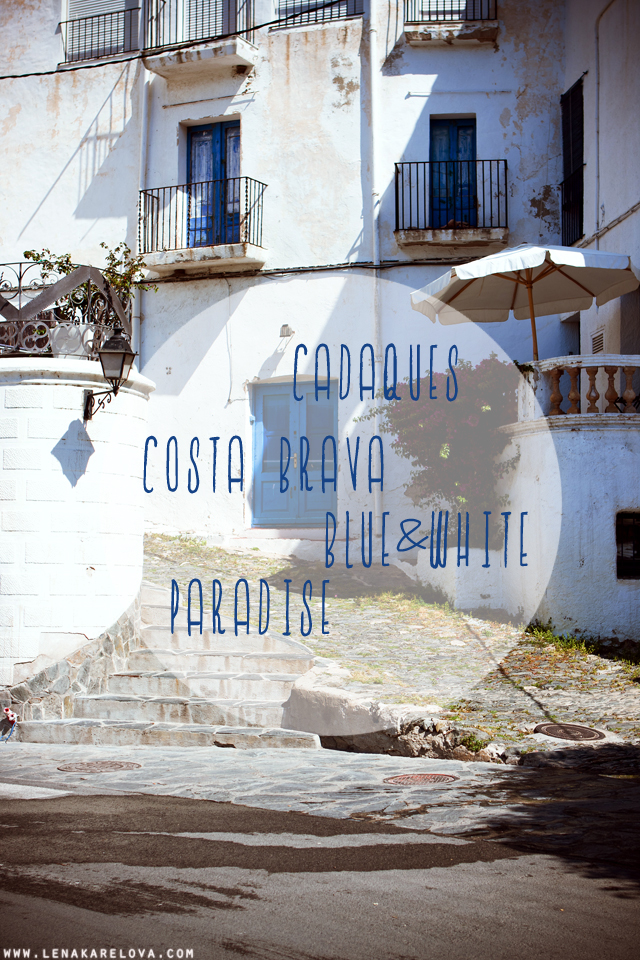 In the middle of February (even living in Barcelona) summer inspiration is something inevitable.This period when the spring is about to come but the winter still gives its orders is when we start thinking about summer making a list of destinations. I already have some ideas for the upcoming summer and I hope to be able to fulfill them. Meanwhile I invite you to make an express trip to the pearl of Mediterranean region.
Cadaques is a small village in the north-west of Catalonia, hidden between mountains and mediterranean sea. An authentic little pearl thanks to its white houses with blue windows. Lots of writers have left an inspirational notes about "the most maravelous place in Costa Brava". It's a destination you have to put in your list if once you plan come to Barcelona. It could be a perfect combination with Figueras especially if you can't imagine your life without Dali's works.
People say it's a big privilege if you can accede to the city in a boat, but don't worry take your car and keep calm passing by gorgeous landscapes, be careful and don't let the rocks and serpentines entertaine you. Take your time, have a walk between narrow streets and its cute houses, make a short stop in one of the restaurants with a port view and drink your glass of wine contemplating the beauty and calmness of the water. No doubt, this place has hypnotic beauty. You will probably understand the reason why Dali left New York in the end of 40's. Well, the house of Dali is a must see, because there you could reproduce perfect and surrealistic world of the artist. Finishing I would like to say..I wish you were here. Enjoy!