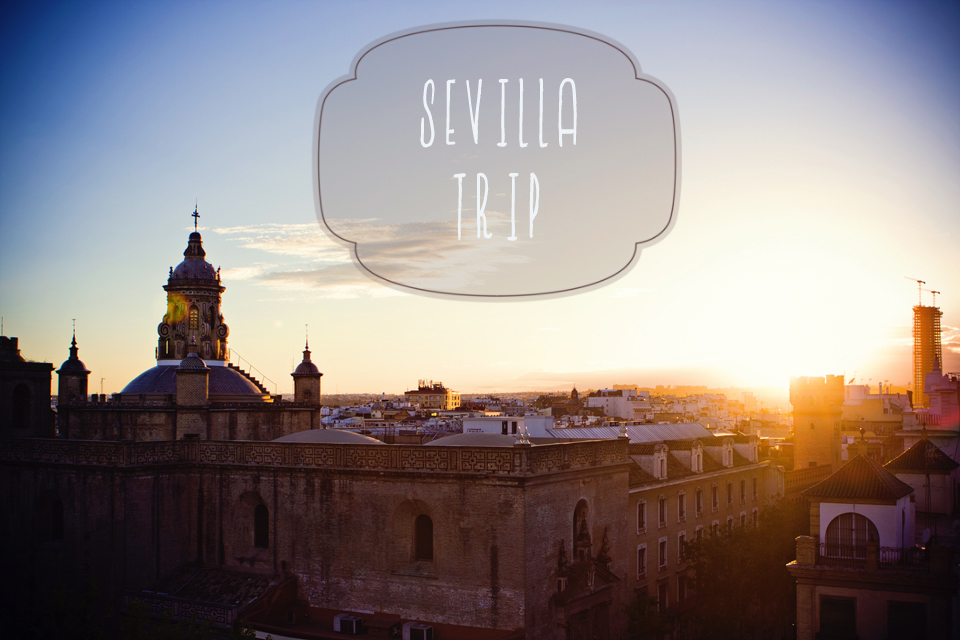 It's time to be back to work after long-long NY weekend. And today is time to show you some photos and to tell you about Sevilla. Let's go!
I remember clearly it was October, 16 about 7 a.m when we landed in the city where from the first step you have just one feeling.Feeling of joyfulness. That is exactly what this city transmit you.It was a trip with two of my friends and to tell the truth the reason of the trip was to be toghether in an awesome place. So that's why we hadn't a "great plan" for Seville, may be some notes our friends gave us before.
As it was too early and we needed a good and tasty breakfast, so we didn't even leave our staff in the hostel and went to looking for it. I ate a portion of churros with hot chocolate and was pretty happy.
As I said we didn't have a plan to follow, we just booked an exursion in our hostel (it's free, you just pay a tips if you consider it good) and it was the best we did. During three days we were staying there we saw a lot, this city isn't so big and it's a great opportunity "to be lost". Just let your eyes and intuition carry you down of streets of Sevilla.
Seville has colorful and extraordinary architecture. You should notice an arabian influence in it. Especially Mudéjar style, so beautiful that makes you looking and explore all the details. It also denotes a style of Iberian architecture and decoration, particularly of Aragon and Castile, of the 12th to 16th centuries, strongly influenced by Moorish taste and workmanship.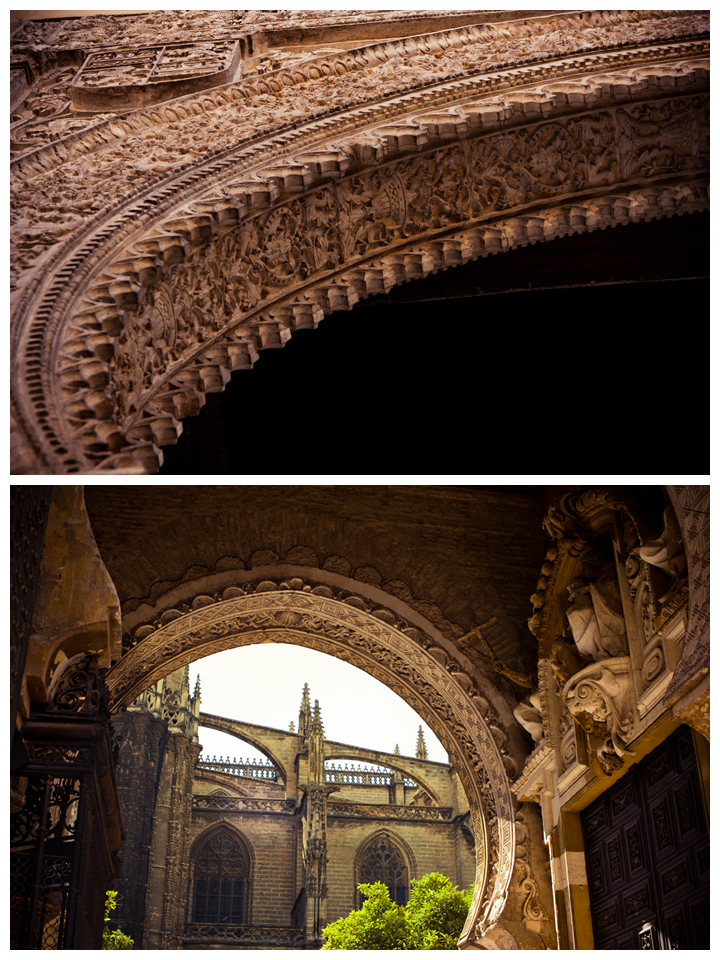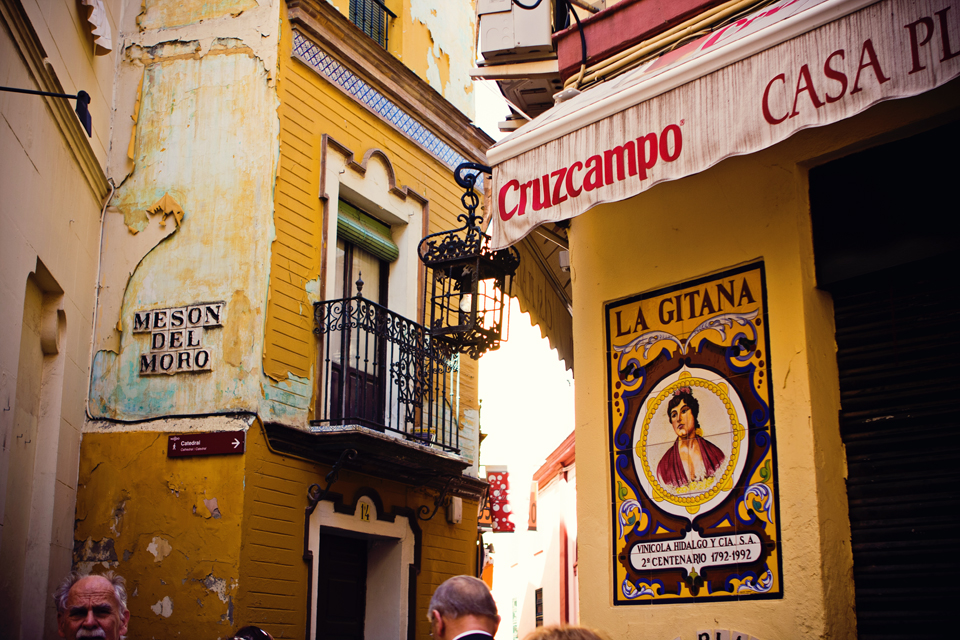 Its magical streets where the spirit of happiness makes Sevilla so special, places full of history and enriched by different people that lived here years ago and who have left an imprint on it, that modern people do not want to forget.
Seville is one of those places that you can visit all year around. Sevilla keeps alive all year, with a continuous cultural, music, sports and leisure activities and invites you to visit it at any time.
I won't tell you about the main historic points, it's better to book an excursion as we did, the guide will tel you much more then I will. I just want to show you those places I liked and captured.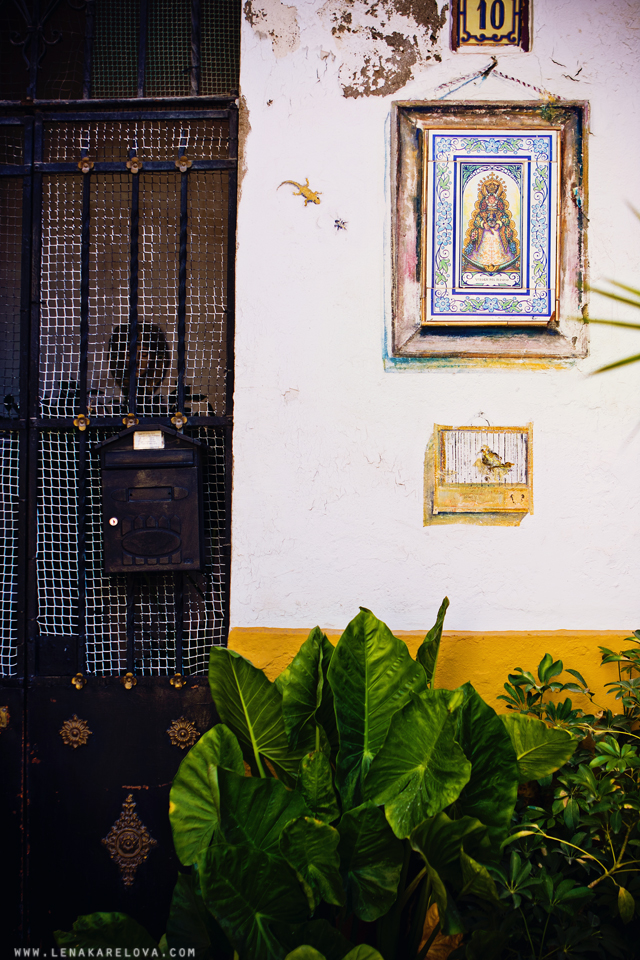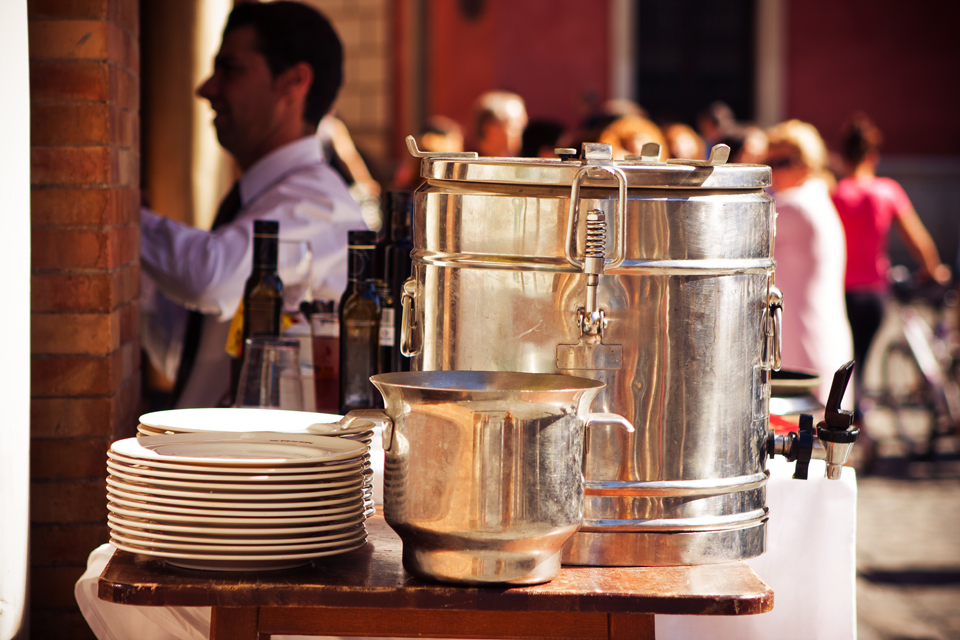 Beauty and splendor of Plaza España. Magical place with quite interesting history. Here you can see all the reagions of Spain around the square.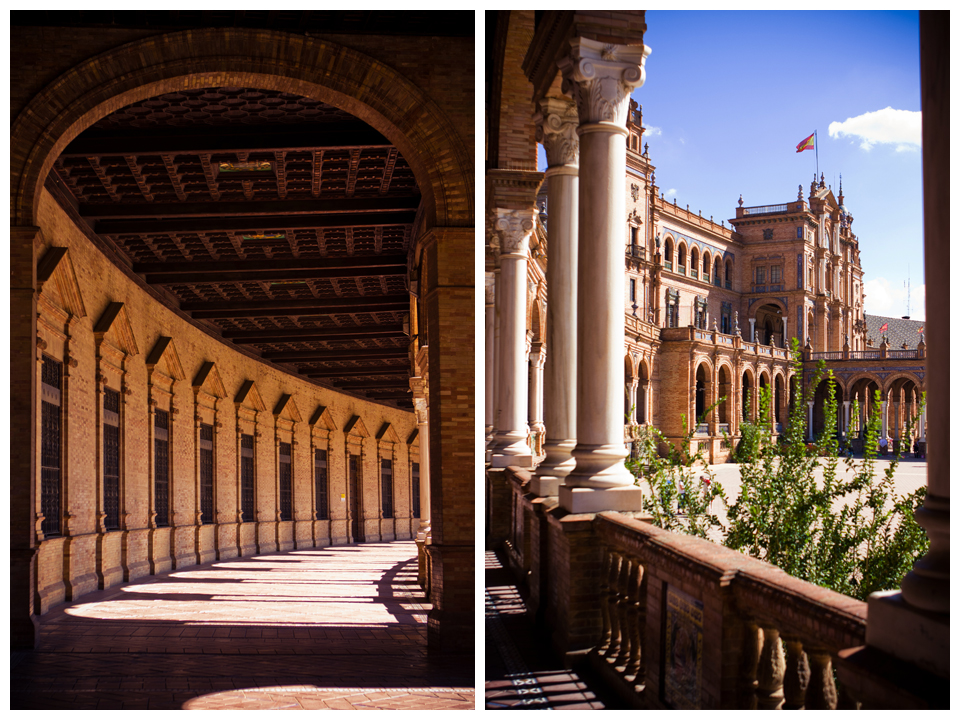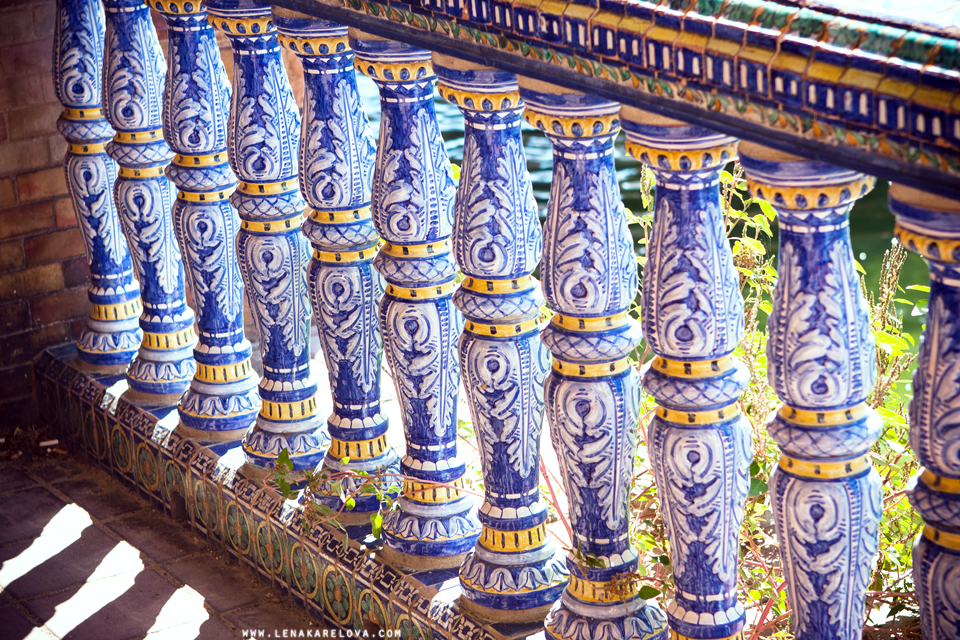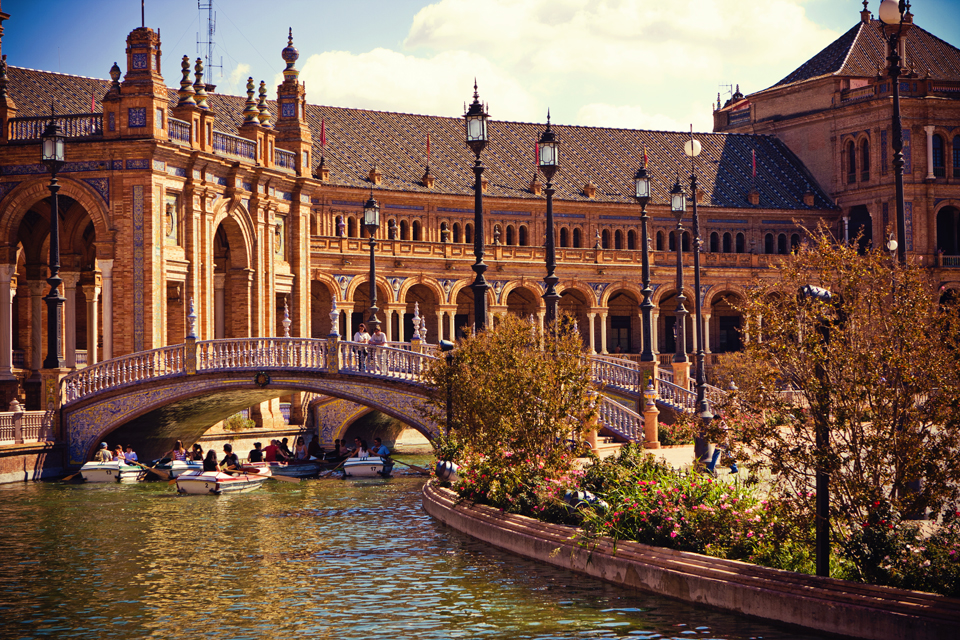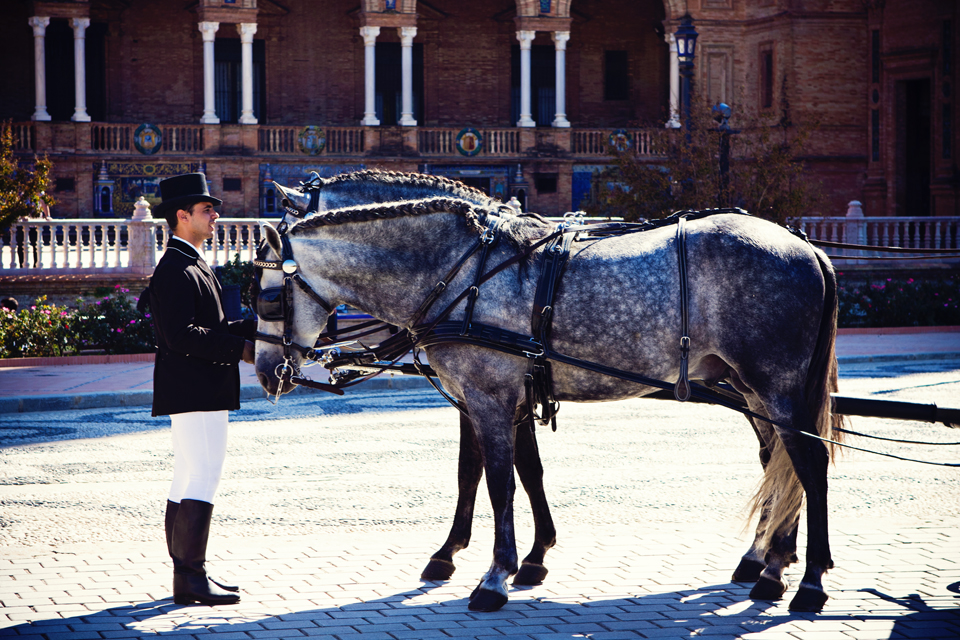 I think it's almost impossible to show you all the beauty of Seville in one post, so stay turned!