Back from Rome but still have to show you some pics from my first trip to Madrid. Living in Barcelona for 3 years and a bit, finally I did it. I visited the capital. Yuuhu! To tell the truth I was expecting the worth thing, as a lot of people don't like it (I have no idea why?). But I fell in love, you know. Actually I would love to live there some month. I can characterize it in three words: elegance, cosmopolitan & crowdy.
Well, let's make a little plan like "What to see in Madrid". I would recommend you to start your day in Madrid visiting Parque del Retiro (The Buen Retiro Park). It's kind of a Central Park of Madrid. There you will find lot of fun, people singing, relaxing in a hammocks between the trees or simply walking. If you like boats there you have a chance to rent one, but it could be a looong queue on weekend.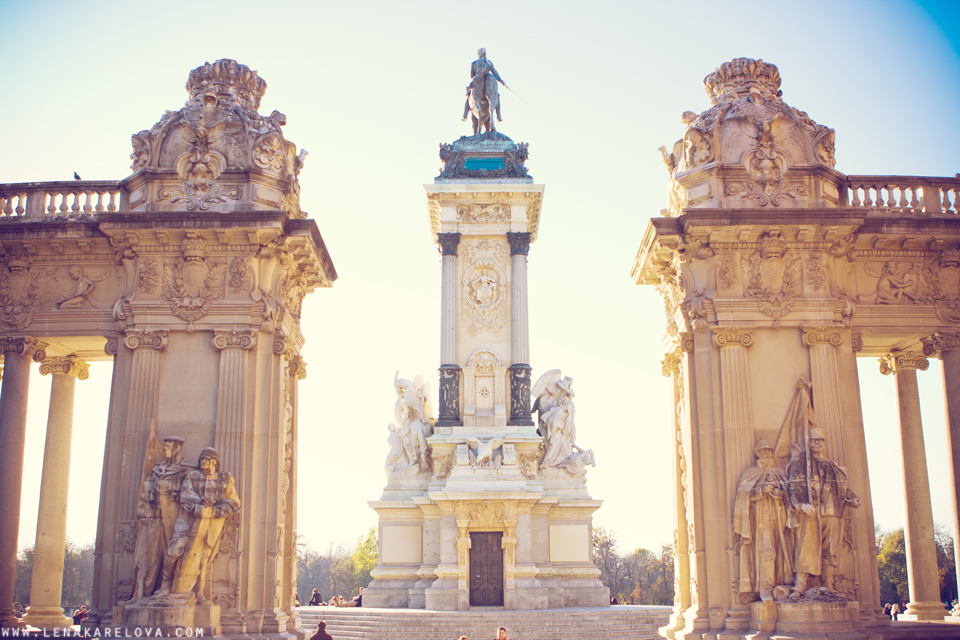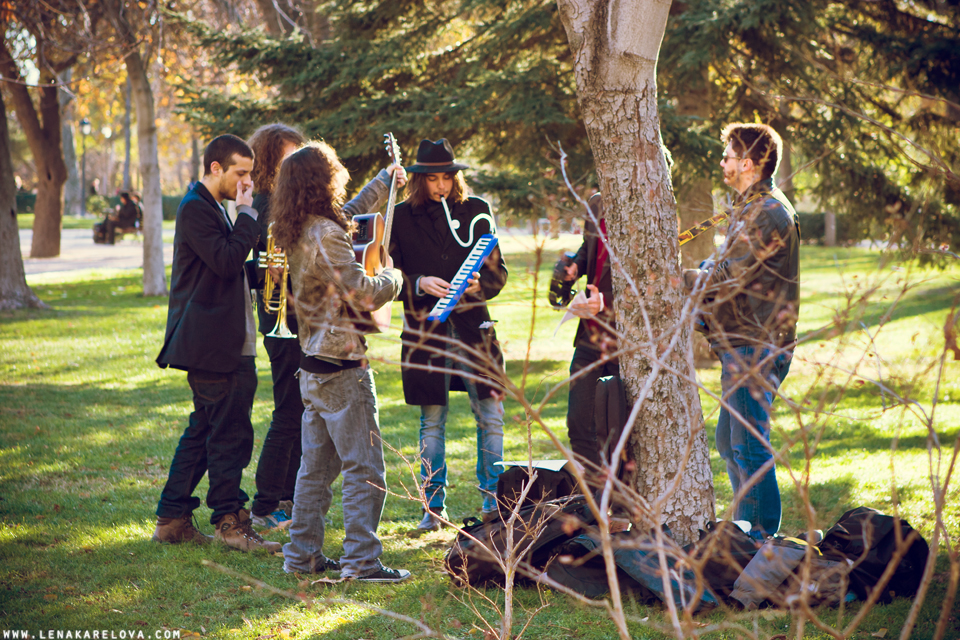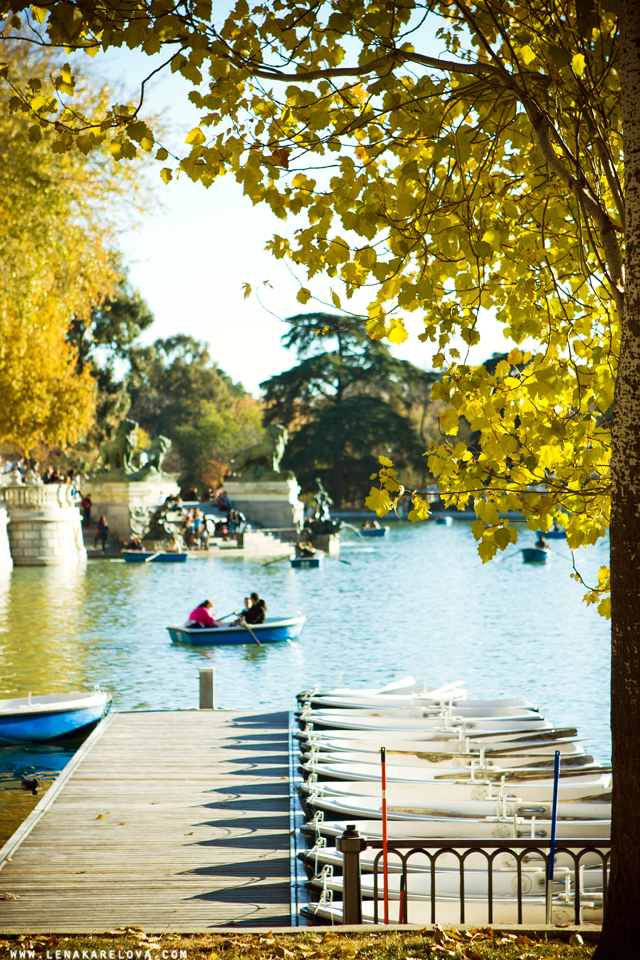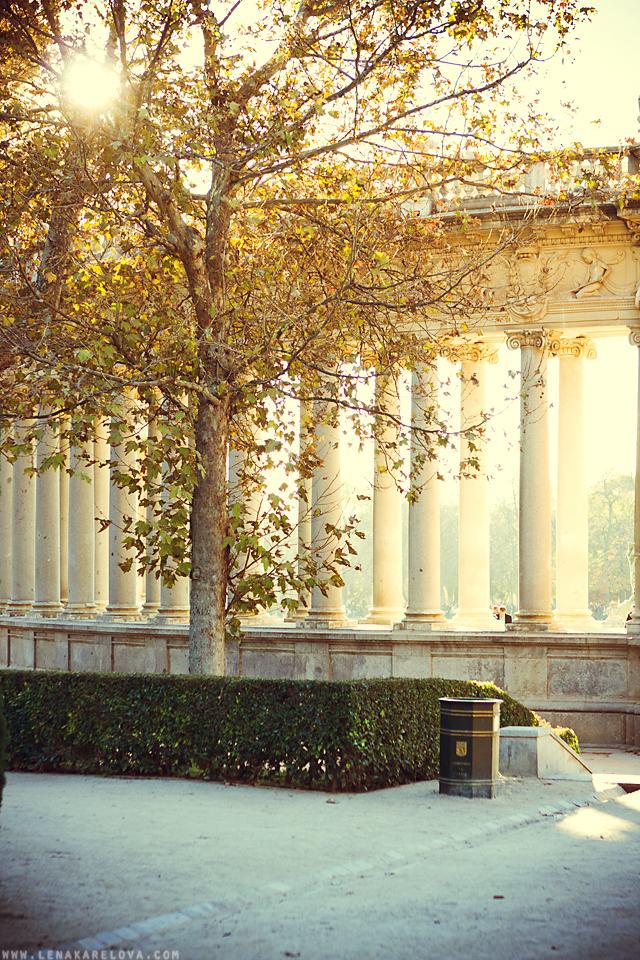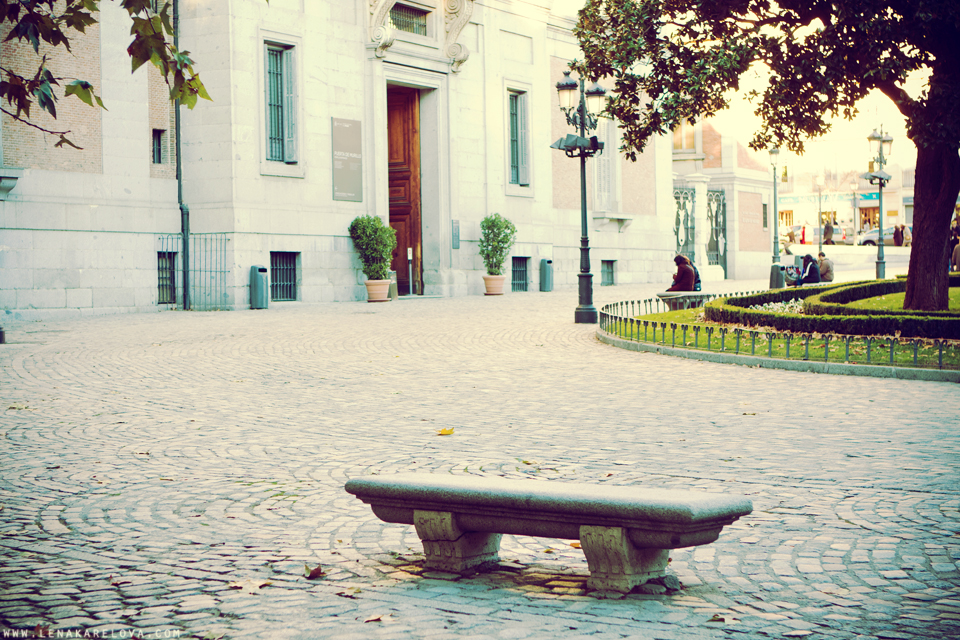 Then in a walking distance you have a famous Prado Museum. I divided my visit in two days. The perfect way to see all the paintings and not to be too exhausted. And one photo I made meanwhile the museum attendant was talking. So, Prado Museum is must visit and also you could buy tickets on-line and facilitate the entrance.
So after the first visit to the Prado Museum, make a short visit to the Royal Botanical Garden of Madrid, even in December it looks wonderful. You probably won't find snow banks, but a yellow carpet for sure. Just for 3€ or 1,5 if you are a student.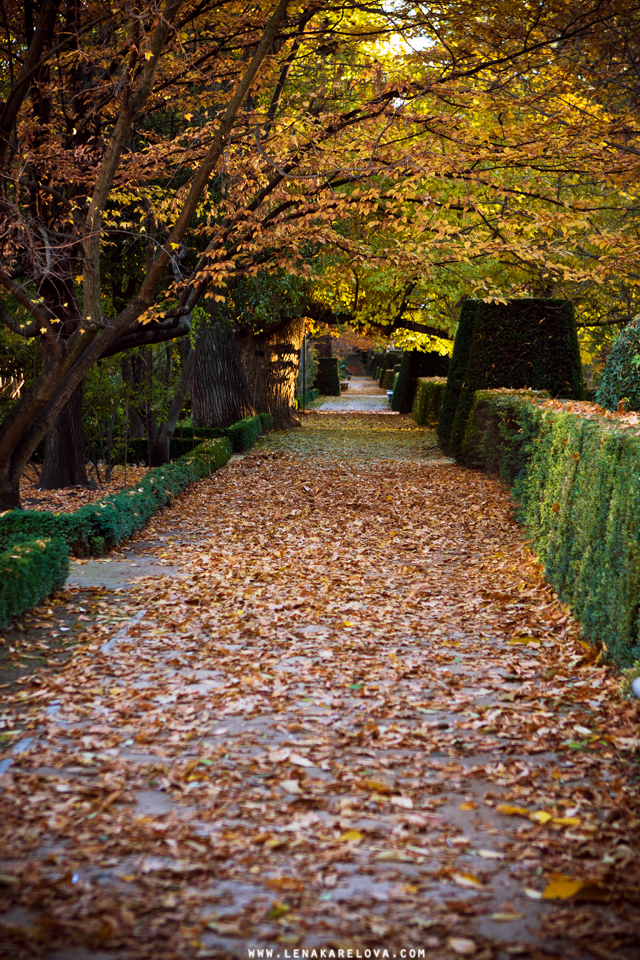 And now it's time to go for a drink in one of the cutest bars in the center. You know, some places remember me so typical for London pubs.Check it!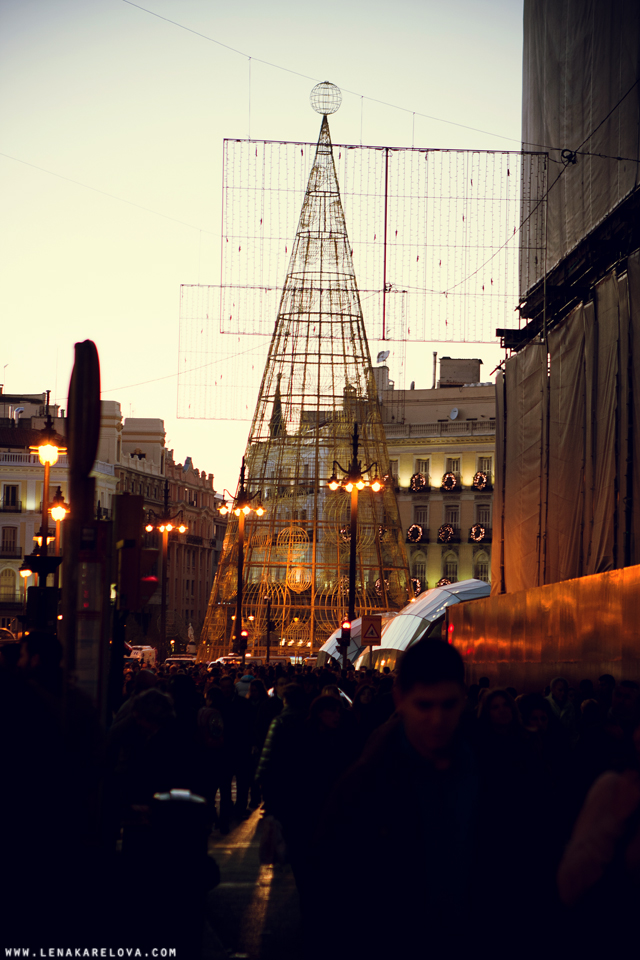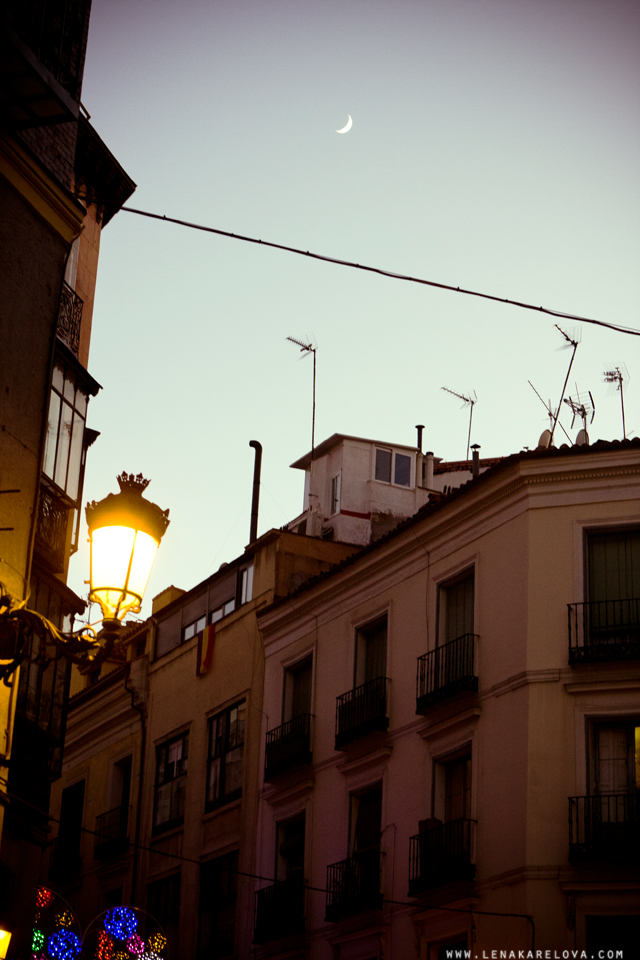 Starting a new day in Madrid diffidently should be in a small square like a Plaza de Isabel II in one cute places over there or at the Sunday market. And it couldn't be a good start if you don't try churros with hot chocolate "churros con chocolate caliente":remember it!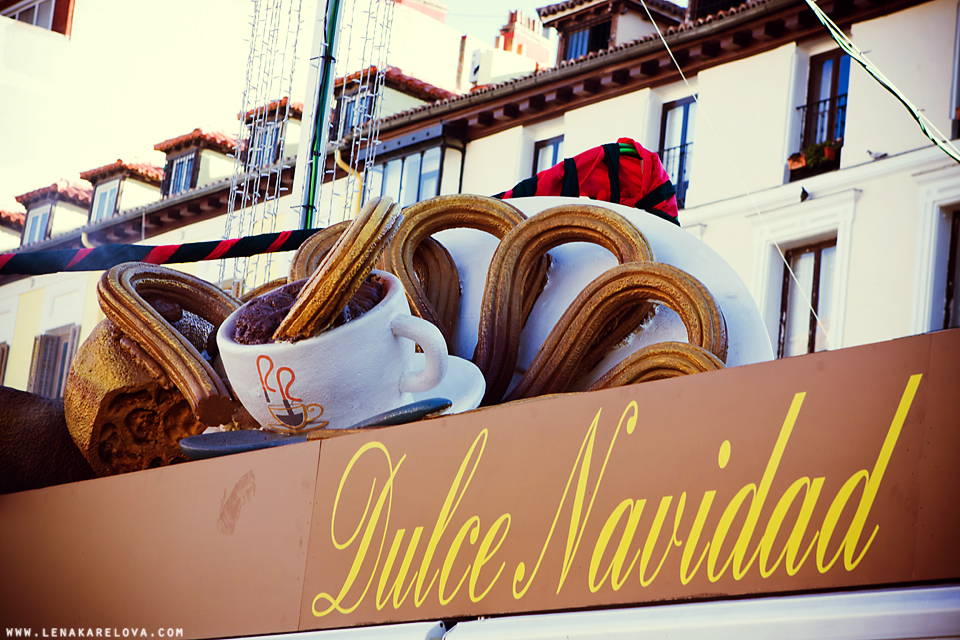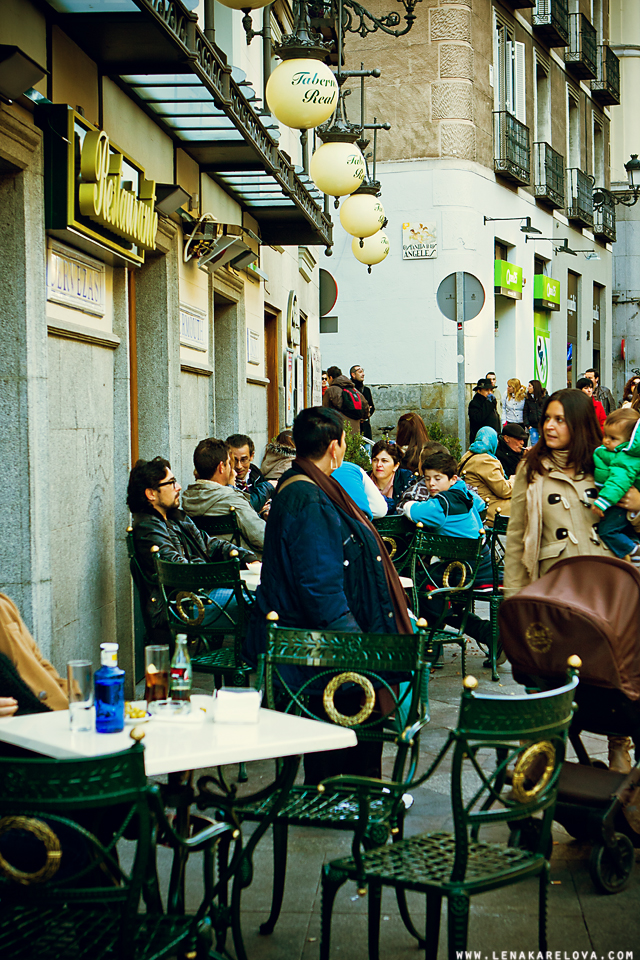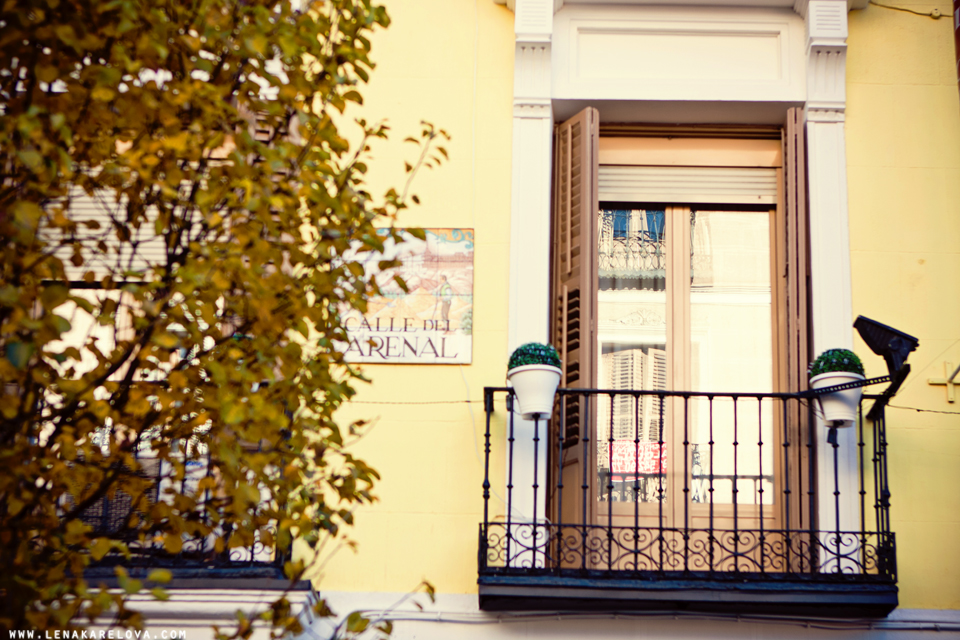 Then you have some options: visit a Temple of Debod make some photos with the temple and a fantastic views of Real Palace and Almudena Cathedral.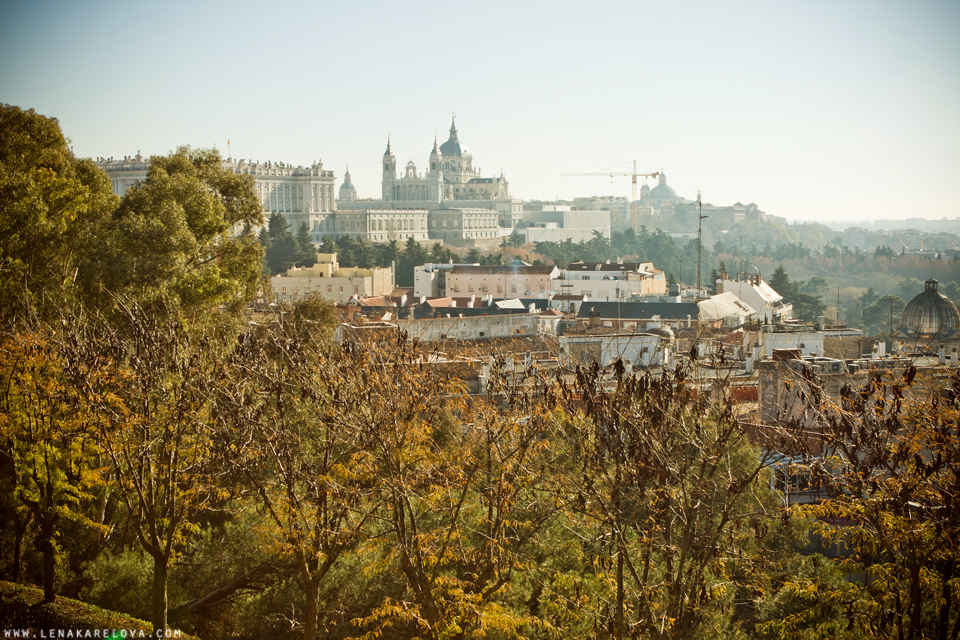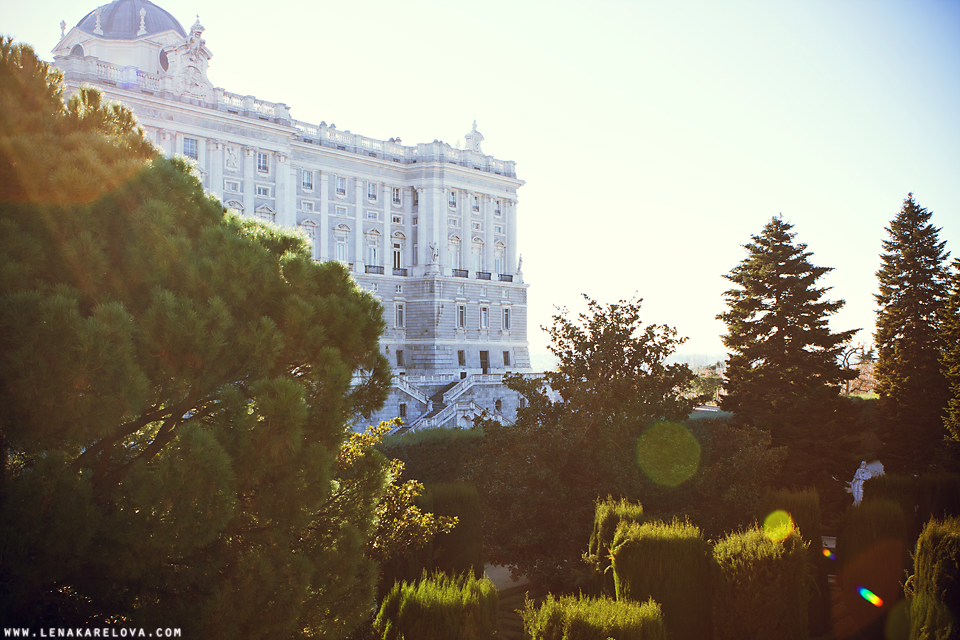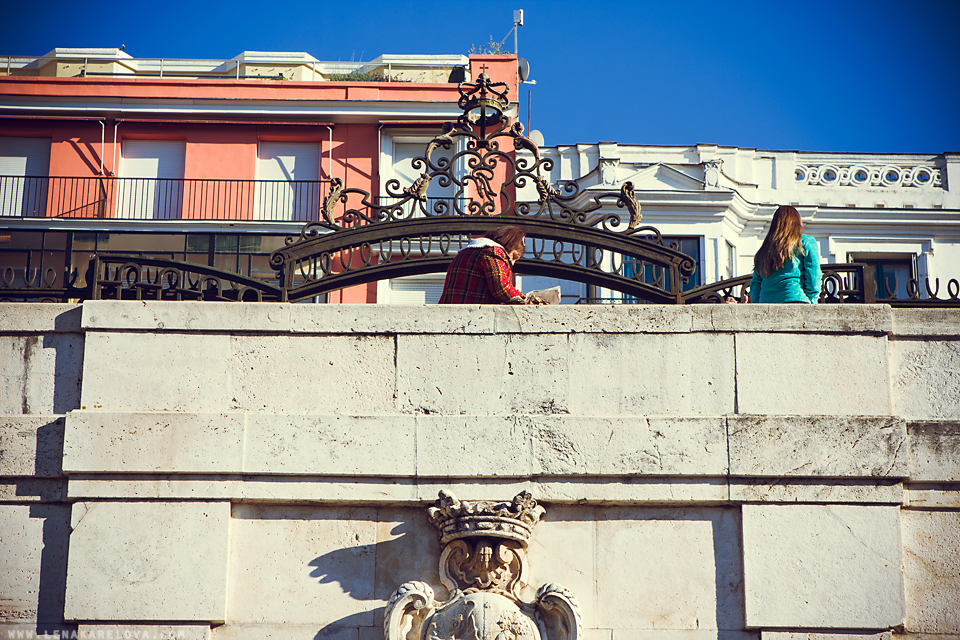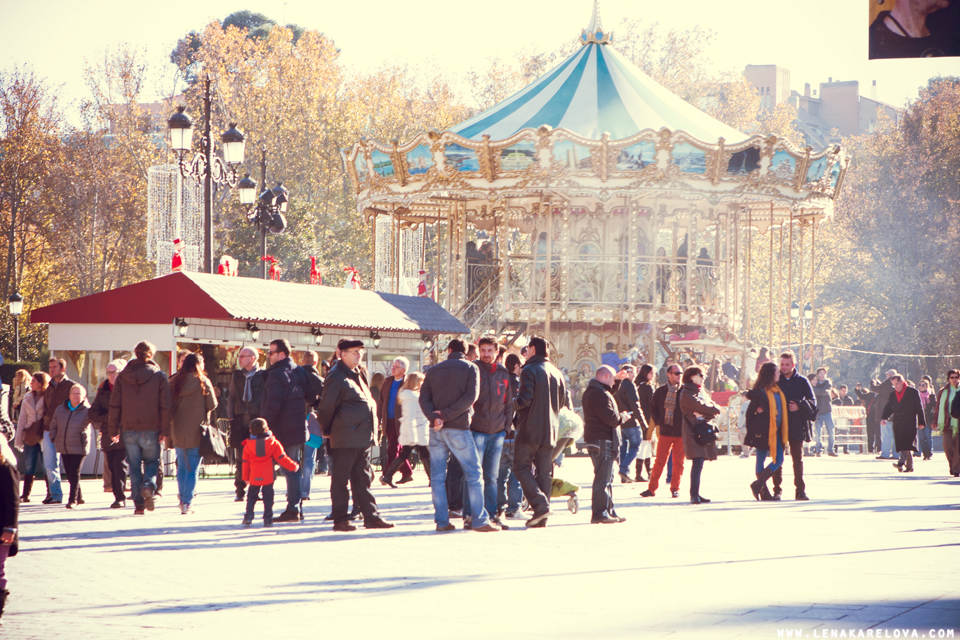 And yeeees, we can't say that we were staying in Madrid and didn't visit Plaza Mayor.You'll have a lot of fun during the Christmas with such a crazy guy as this spiderman.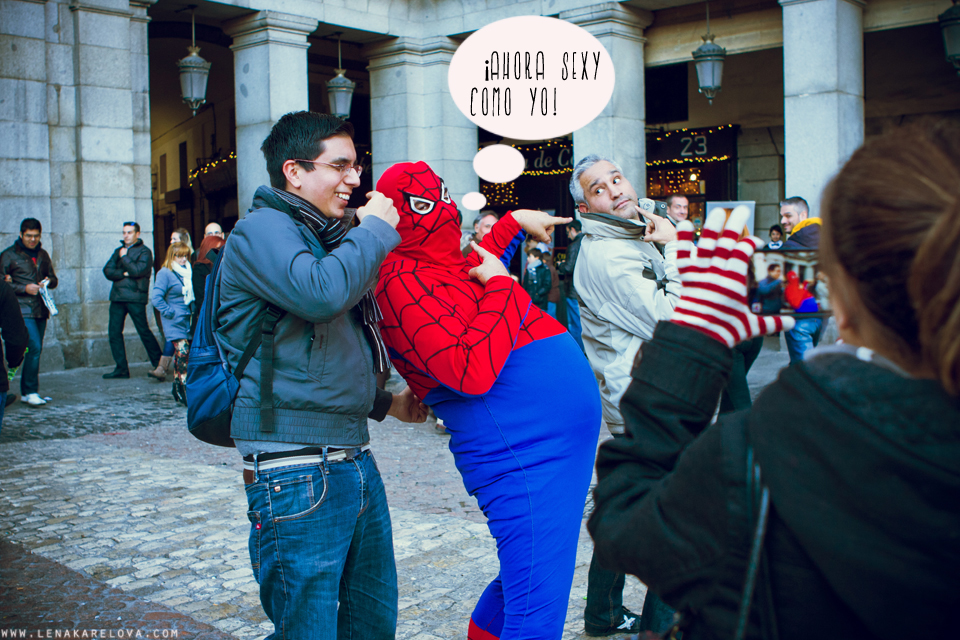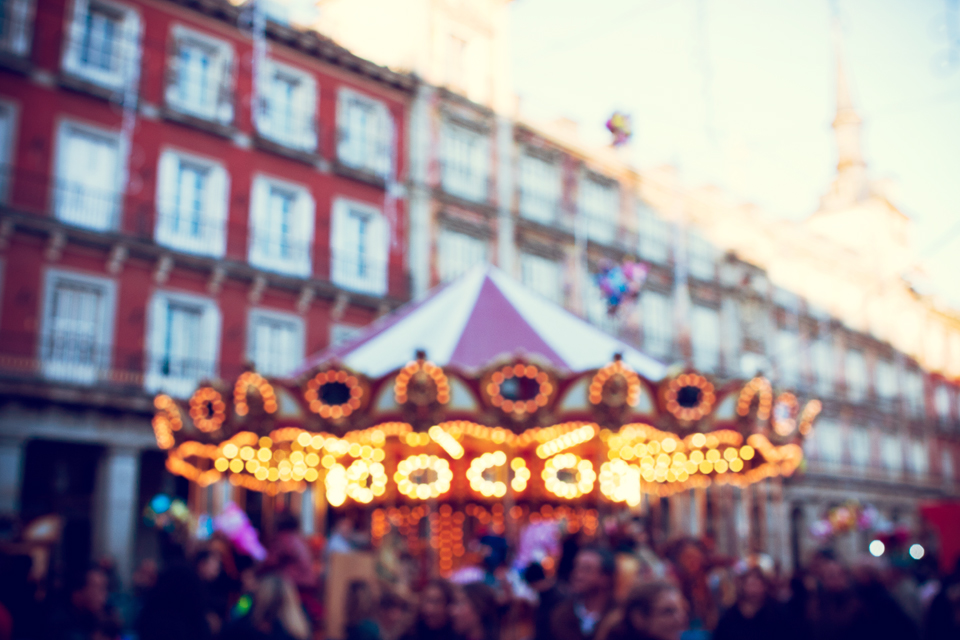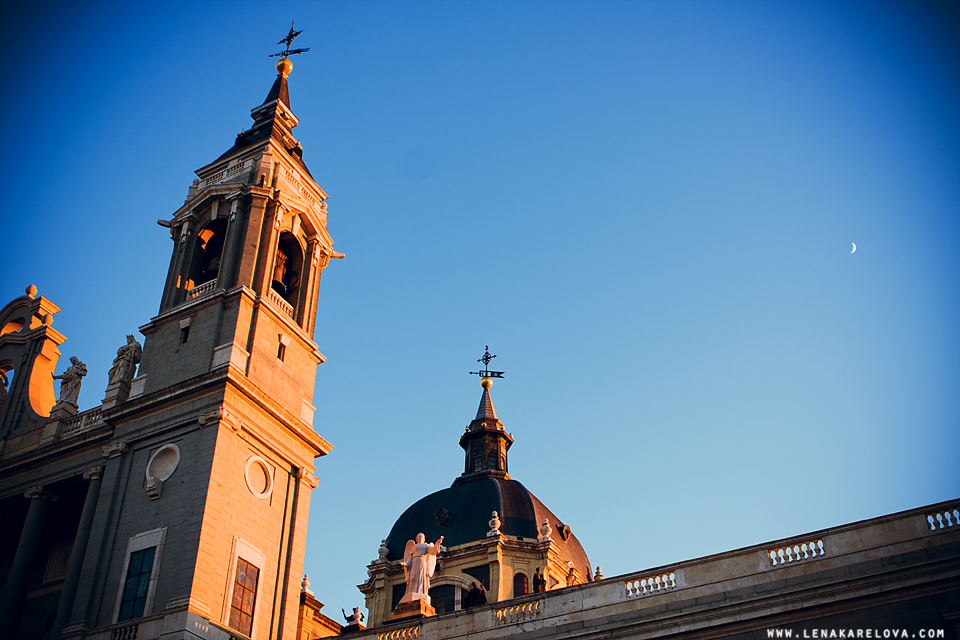 And of course "Where to eat in Madrid":
I had some notes before going, but finally we just tried 2 of them and one that we noticed passing by. After Prado Museum we were starving and it was too late, the place I have in my list close to museum was full. And looking for the other option we entered to Cerveceria el Diario. And it was super nice place. Even though it is situated in such a touristic area the most were locals.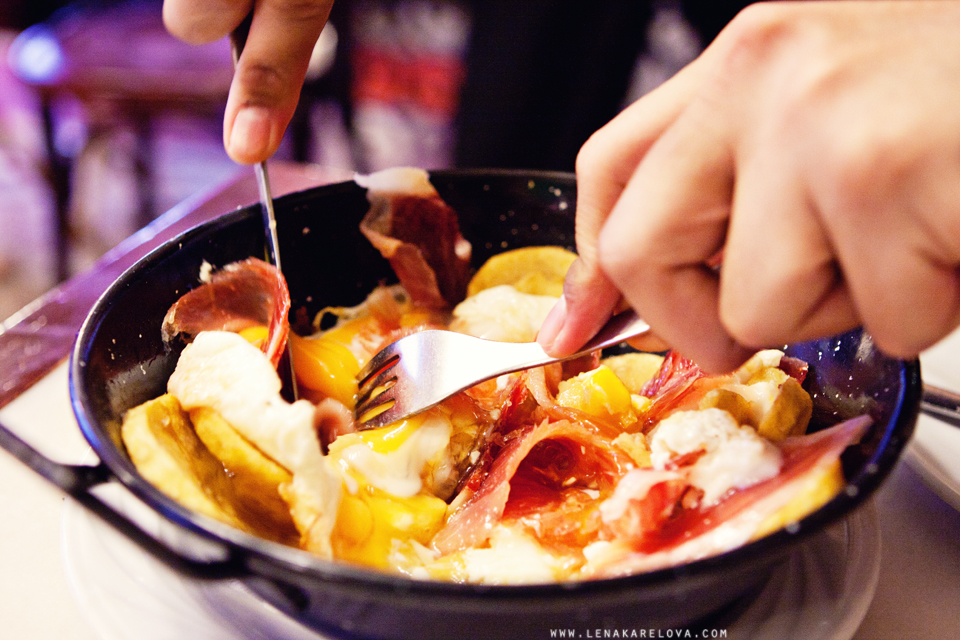 And the other must visit place difinetly was Lambuzo bar. A piece of Andalucía in Madrid, just try those salmorejo soup or croquetas made in home. And for those who as we can't imagine a good dinner without a good wine, they have enough to choose. And the staff is very kind and attentive.So don't think and GO: Calle de las Conchas, 9.