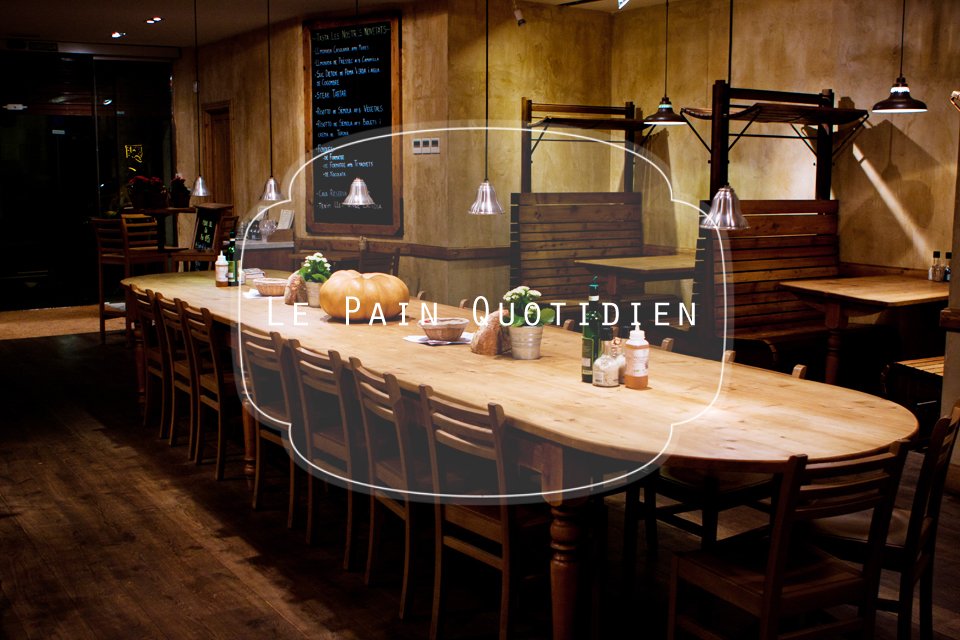 Barcelona is an oasis of different kind of places and I can assure you that  if you're looking for something, you'll find it. Passing by Passeig de Gracias (the main street of Barcelona, not Las Ramblas as the most of people think) on Suturday morning after visitng La Pedrera you must be feeling your stomach need something delicious. It seems usually the main streets been totaly touristic, right? But sometimes could be exceptions like in a very center of Barcelona city on Provença, 300.
Le Pain Quotidien –  yeah is that famous restaurant founded in early 90's in Brusels and became an international chain operating in many countries around the world. They seem to use 100% biological ingridients in all of their products and to tell the truth they're delicious.
Even though my visit was too late to call it brunch and I hadn't another choice as trying the appetizing pumpkin soup with goat cheese they do. Just try it! After all it was a healthy oat scone with ricotta cheese and apricot confiture and endless happiness. I leave you just saying it that it was a good experience and I would recommend you this place, so write down the address in your note book.
Ciao!