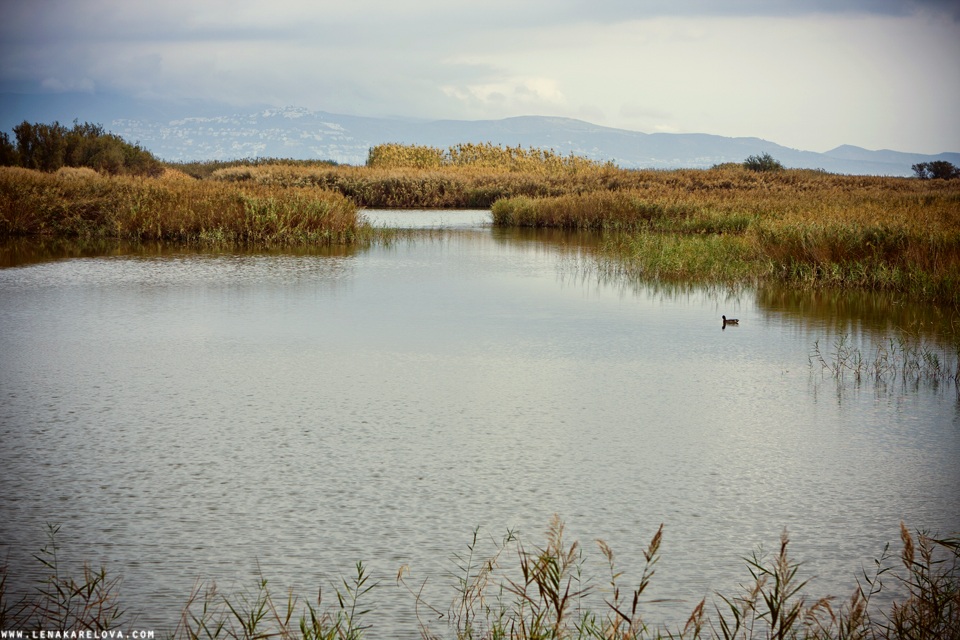 What is Aigüamolls del Empordà asking you? It's a natural surface situated in Costa Brava close to the famous destination in summer – Roses. Here you can perfectly being absorbed of a plenitude of wild nature.Aigüamolls natural park is the second by importance in Catalonia. Beeing the most important place for migration of birds, the park has a great international importance as a refuge for many migratory birds.
I'm in big love with such a natural parks and even didn't imagine we will go there. I was imagining mountains as we usualy do some kind of hiking route by Costa Brava. And had no idea about this totaly "virgin" natural reserve.
Walking around the park you have a great opportunity to be closer to some sweet creatures like a little bambi o to see a field with wild horses. If your choice fall in 3rd route (as I did) you will walk along the Playa Can Comes (about 3,8km).Actually this beach is closed during the winter and spring months to guarantee a good protection for the flora and fauna.
So, don't doubt and plan your visit to Barcelona and conjointly to this wild nature's paradise.
The best time to plan your visit to Aigüamolls:
Hours:
From 1 october to 31 march, from 09.30h to 14h and from 15.30h to 18h
From 1 april to 30 september from 09.30h to 14h and from 16.30 to 19h